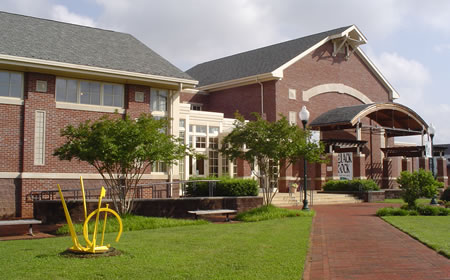 Explore the Arts at BlackRock Open House August 23 (Video)
BlackRock Center for the Arts will hold their annual open house on August 23 from 10 a.m. – 1 p.m. The day will include activities for the family, performances and exhibits in the art gallery. BlackRock is located at 12901 Town Commons Drive, Germantown.
Activities and performances planned for the open house include:
"Discover BlackRock" Scavenger Hunt (win prizes)
Sample classes in ballet, piano, printmaking, painting and more
Tours of the center
Arts and crafts activities
Performance by Rolie Polie Guacamole at 11:45 am on the Mainstage
Cupcake reception to kick off the 2013/14 season
Schedule of Sample Classes:
10 – 10:45 a.m.: Puppet Making (all ages)
10 – 11:15 a.m.: Ballet (ages 3-7)
10:15 – 11:15 a.m.: Improv and Theater Games (ages 6-10)
10 a.m. – Noon: Still Life Painting Demonstration (all ages)
11 a.m. – 12:15 p.m.: Piano (ages 5 and up)
11 a.m. – Noon: Woodwinds (ages 9 and up)
11:15 a.m. – Noon: Cartooning (ages 8-16)
11:30 a.m. – 12:45 p.m.: Artist Talks (all ages)
Noon – 12:45 p.m.: Guitar (ages 9 and up)
Take a look at this video of Rolie Polie Guacamole.