Explorer Post 1921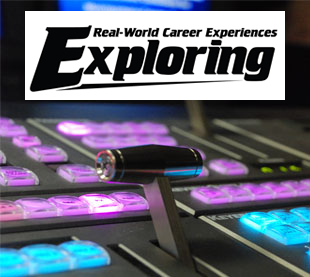 Montgomery Community Media hosts Explorer Post 1921 and Explorer Club 995.
The Explorer Post program is Learning for Life's career education program for young men and women ages 14 to 20.
The Explorer Club Learning for Life career education program is for young men and women who are in the sixth, seventh, and eight grades.
Many community organizations are selected to be Explorer Posts and are available to give real hands on experience for the youth in the community. MCM has been selected to be a post to educate the students in media such as TV production, blogging, social media, and the use of smart phones and a variety of other  classes we offer.
You will be given access and training on professional equipment including  cameras, editing software and learn how to produce programs for television and the web.
Cost: $150 
First Meeting will be held on Tuesday, September 26 at 4pm
For more information contact Mandi Wyndham at 240.630.0618 or e-mail mwyndham@mymcmedia.org.
To join the Explorers and register click on the Add to Cart button below and complete the application form. Please bring the completed form to the next meeting.
** Enrollment now open **