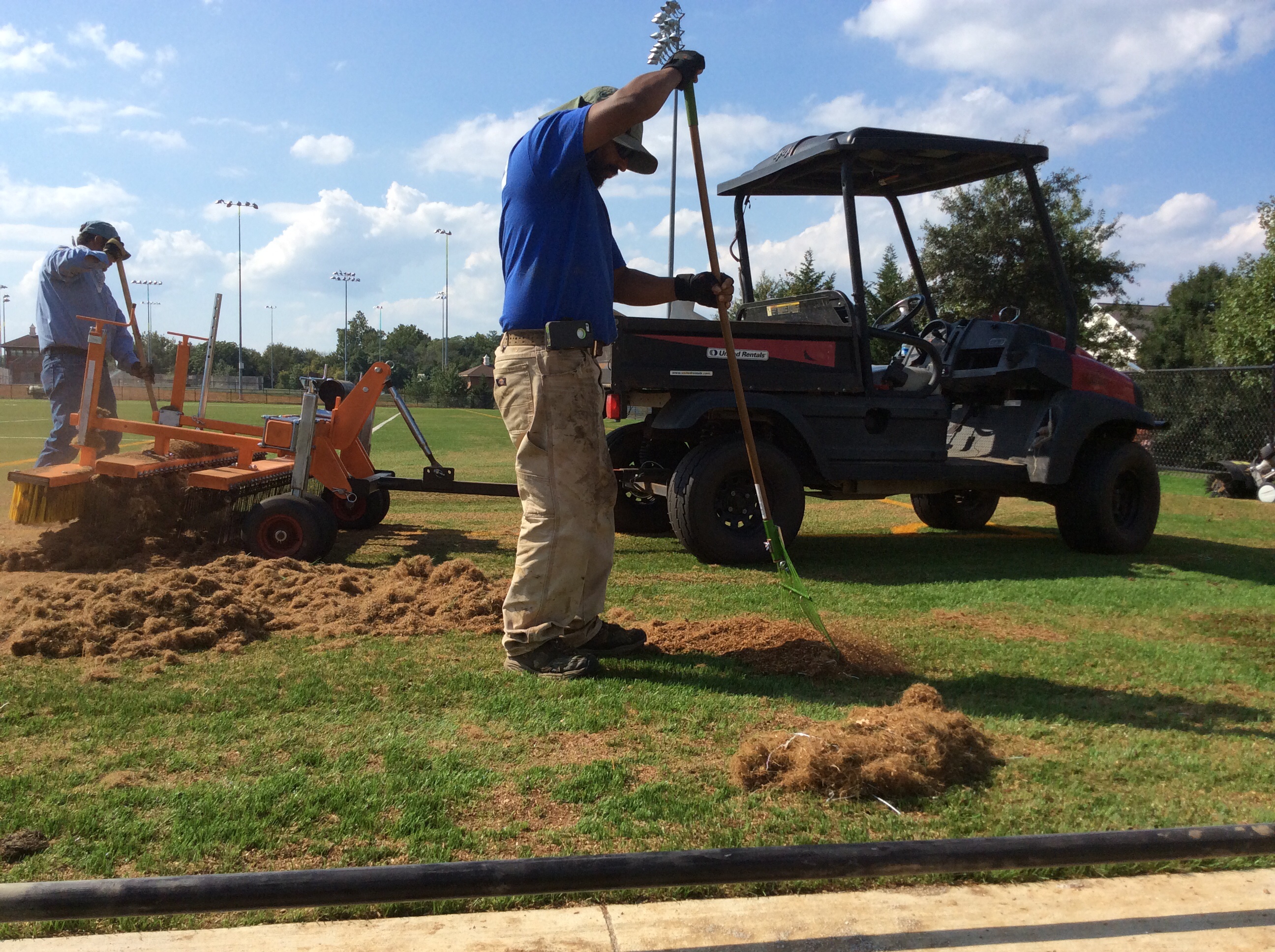 Fake Grass at Lakelands Park Looking for Rain
It may be an artificial field but what it needs is some rain.
The organic turf field being built at Lakelands Park in Gaithersburg is nearly done, but now Gaithersburg Project Manager Sean Stevens said the synthetic grass could use a little rain.
"We need rain to settle in the infill," he said looking over the site Thursday.
The infill is what makes this field unique- and organic. It's a mix of  coconut fibers, rice husk and cork instead of the black rubber used in most synthetic turf fields.
The city doesn't have a sprinkler system on the field and handwatering would be too time consuming, Stevens said.
The project is several weeks behind schedule due to construction issues. Stevens said he expects it might be ready for play in a couple of weeks. A grand opening celebration is scheduled for the end of October.
Crews were still evening out the infill and completing landscaping Thursday. A test for the fields hardness is scheduled for early next week, according to Stevens.
"It's really coming together. I feel good about it," Stevens said.
When completed the Lakelands Park organic turf field will be only the second such field in the state.

Related: