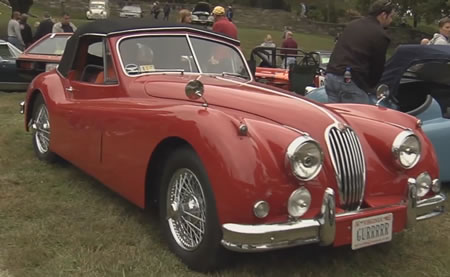 Fall Festivals in Montgomery County (VIDEOS)
Montgomery County is the place to be for fall festivals and celebrations.
Here's the scoop on just a few:
1. Butler's Orchards 36th annual Pumpkin Festival, takes place weekends in October,  from 10 a.m. to 5 p.m. in Germantown. The family-friendly festival includes hayrides to the pumpkin fields, learning stations, giant slides, barnyard animals, straw maze, pedal tractors, and rubber ducky derby. Admission is $12.
Pony rides, face painting, pumpkins, apple slingshot, pumpkin cannon and food are available at an additional cost.
Bring a picnic lunch, or purchase food at the farm. Picnic tables are available.
If the weather is rainy, call Butler's weather line at 301.972.3299. Rain may cancel the day's events.
View or print 2016 Pumpkin Festival flyer for more information.
Butler's Orchards is located at 22222 Davis Mill Road in Germantown.

2. 25th annual celebration of Octoberfest at the Kentlands, takes place Sunday, Oct. 9 from noon to 5 p.m. The festival covers Kentlands Village Green, the grounds of Kentlands Mansion, Main Street and Market Square.
Wine-tasting featuring local Maryland vineyards and retailers, a traditional Beer Garden, food vendors and the ever-popular performances of the Alte Kameraden German Band and Alt-Washingtonia Bavarian Dancers will grace Old Farm, the grounds around the Arts Barn and Kentlands Mansion. A second stage showcasing a cappella performance groups, artists and crafters, free horse-drawn wagon rides, apple cider pressing, traditional Oktoberfest crafts for children, and nonprofit vendors offering activities and giveaways are also featured at this location.
Admission and parking are free. Free wheelchair accessible shuttle service will run regularly during festival hours to and from satellite parking at 200 Orchard Ridge Drive, just off of Quince Orchard Road.
Explore the festival and navigate your day with the Oktoberfest at the Kentlands App, which is available free from iTunes and Google Play (search Gaithersburg Arts & Events).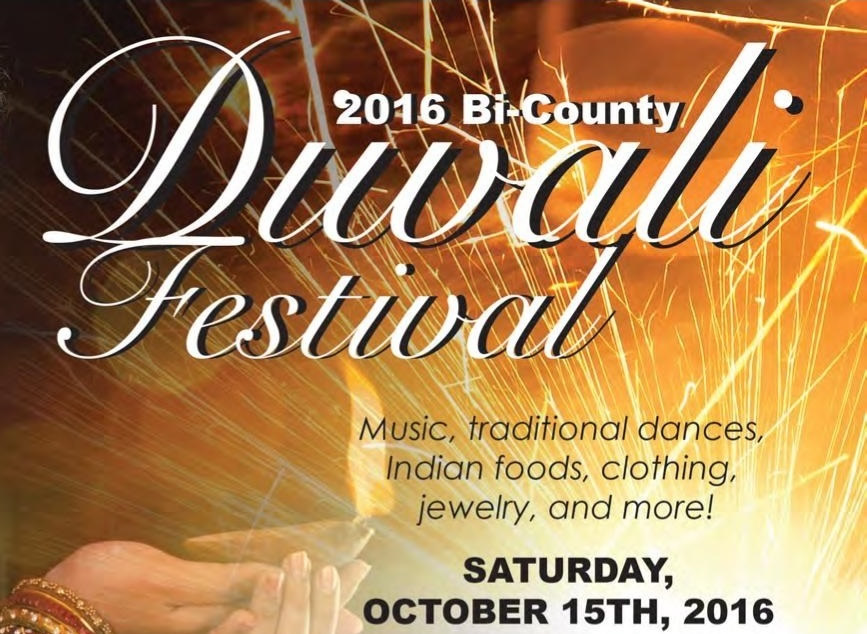 3. 2nd annual Takoma/Langley Park Diwali Festival,
takes place Saturday, October 15, from 1-6 p.m. at Langley Park Plaza. The festival is sponsored by the City of Takoma Park, the CDA, Prince George's County Councilmember Deni Taveras and celebrates the annual Hindu Festival of Lights. Traditional Indian dance, music, poetry and culture will be presented onstage by The Hindu Temple of Metropolitan Washington and Sri Siva Vishnu Temple.
Langley Park Plaza is located at 8001 New Hamphire Ave in Hyattsville.
View or print the Festival flyer and Parking Map.

4. Rockville Antique & Classic Car Show, takes place on the grounds of Glenview Mansion, Saturday October 15, from 11 a.m. to 3:30 p.m. This free show includes more than 550 antique and classic automobiles on display from 31 car clubs. This year's special display will showcase wood-sided vehicles.
Limited parking is available at the event. Additional parking is located at Meadow Hall Elementary School located at 951 Twinbrook Parkway. A courtesy shuttle will run from this location to the Glenview Mansion from 10:30 a.m. – 4 p.m.
Glenview Mansion is part of the Rockville Civic Center park located at 603 Edmonston Drive.

5. 8th annual World of Montgomery festival, takes place Saturday, October 16 from noon to 4 p.m. at the Rockville Campus of Montgomery College. This family-friendly free festival spotlights the cultures of China, El Salvador, Ethiopia, and India. Activities include international music, food, dance, culturally authentic arts demos, and hands-on activities.
Visit World of Montgomery website for more information.
Free parking is nearby at the Board of Education lot, just across Mannakee Street.
Ride-on is offering free shuttles from locations around Montgomery County. For the schedule, visit the Montgomery County Department of Transportation.

6. 2nd annual Corktoberfest, takes place the weekend of Oct. 22 – 23 at the Montgomery County Fairgrounds in Gaithersburg.  Enjoy sampling wine from local vineyards, live music, food, wine seminars and more at this wine festival. This is an adult focused event and those under 21 are discouraged from attending.
Two stages of live music includes performances by Vertigo Red, Shag, Larry Brown Quintet, Al Fresco Jazz Ensemble, Todd Wright And The HalfKing House Band, The REagan Years, The Lovejoy Group, and Brass Roots.
Painting classes will be offered for free. There is room for 40 people per session and it is on a first come first serve basis.  Get your ticket early in Building 6 the Chilly Mall to secure your space.  Stop by one of the 19 wineries in attendance to fill up your glass or buy a bottle before the session begins.  The sessions will take place in the Heritage Building.
Visit Corktoberfest's website for more information.