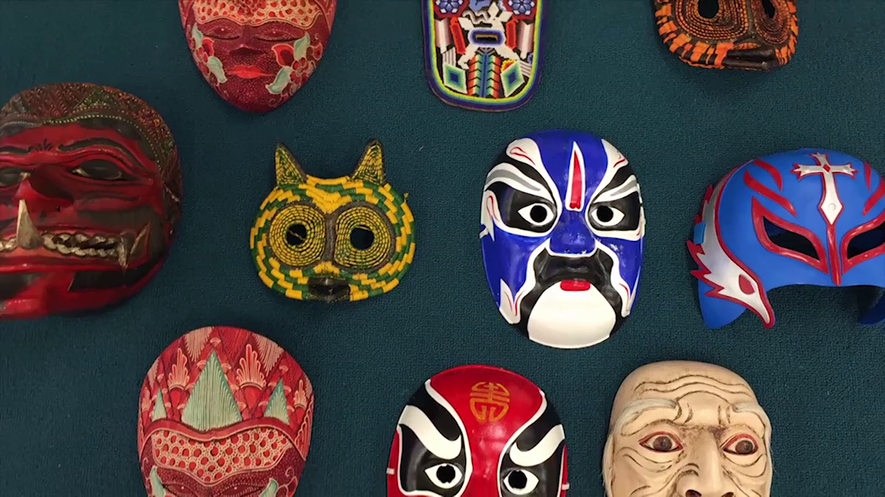 Fall Guide to Festivals in Montgomery County
Fall festivals and celebrations abound in the area. Here's a list of some places and activities where you, your family and friends can enjoy music, food, art and culture.
Butler's Orchards 38th Annual Pumpkin Festival 
Every weekend in October from 10 a.m. – 5 p.m. Butler's Orchards, 22222 Davis Mill Road, Germantown. Admission is $12 per person and children 2 years and under are free.
Enjoy a hayride to the pumpkin patch, jump in the hayloft, giant slides, visit barnyard buddies, play the rubber ducky derby, and explore the straw maze with music, hand dipped caramel apples, and more.
White Flint Placemaking Festival
Oct. 13 from 4 to 9 p.m. & Oct. 14 from 10 a.m. to 3 p.m. at Randolph Hills Shopping Center, 4900 Boiling Brook Parkway, Rockville. Admission is free.
A field of grass and a small portion of the parking lot at Randolph Hills Shopping Center will be transformed into a pop-up park with food, arts, fun, and a fitness zone for the inaugural White Flint Pacemaking Festival. The two-day event will feature local musicians and artists, and restaurant owners who will sell food and drinks.
Oct. 14 noon to 5 p.m. at Kentlands Market Square, 821 Center Point Way, Gaithersburg. Admission and parking are free.
The City of Gaithersburg presents the 27th annual celebration of Oktoberfest. It all takes place in and around the Arts Barn, Kentlands Mansion and Kentlands Village Green and along Main Street and Market Square. Wine-tasting, a traditional Beer Garden, food vendors and performances of the Alte Kameraden German Band and Alt-Washingtonia Bavarian Dancers will grace Old Farm, the grounds around the Arts Barn and Kentlands Mansion.
Fall festivities also include professional pumpkin carving and apple cider pressing demonstrations, free horse-drawn wagon rides, hands-on crafts, pumpkin and face painting, artists and crafters, family activities, and strolling entertainers. Enjoy four stages of live entertainment featuring variety bands and community groups, stroll through the business expo, and explore restaurants and retail establishments within the Kentlands. Some activities have a nominal fee.
Admission and parking are free. Free wheelchair accessible shuttle service will run regularly during festival hours to and from satellite parking at 200 Orchard Ridge Drive, just off of Quince Orchard Road.
Oct. 20, 11 a.m.-3 p.m. Potomac Village, 9812 Falls Road, Potomac. Free admission.
The 31st annual Potomac Day festival hosted by the Potomac Chamber of Commerce includes a parade, car show, business fair, live music, games and petting zoo.
Rockville Antique and Classic Car Show
Oct. 20 11 a.m. – 3:30 p.m. Rockville Civic Center Park, 603 Edmonston Drive, Rockville. Admission is free.
More than 550 antique and classic automobiles will be on display from 32 car clubs. From Packard to Ferrari, 32 car clubs are represented during this grand event while auto collectors and enthusiasts share the fond memories of the classic cars of yesteryear. The show also has a flea market and car sales area. Food and drink will be available for purchase at the event.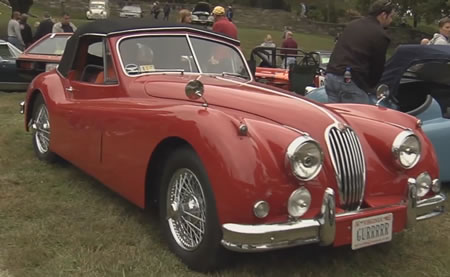 Kensington Cabin Reopening and Dedication
Oct. 20 from 2 to 4 p.m., Kensington Cabin Local Park, 10000 Kensington Parkway, Kensington. Admissionis free
Montgomery Parks is celebrating the reopening of Kensington Cabin which was originally built in 1934. The historic structure has undergone an extensive rehabilitation and is now once again available for public use. The event will include a ribbon cutting, community bike parade, cabin tours, old-fashioned lawn games, costumed historical figures, cake and more.
Oct. 20,21,27, & 28 from noon to 4:30 p.m. at the National Capital Trolley Museum, 1313 Bonifant Road, Colesville.
Pumpkin TrolleyFest includes trips to Pinson's Pumpkin Market. Pumpkin tokens available in the Museum Shop.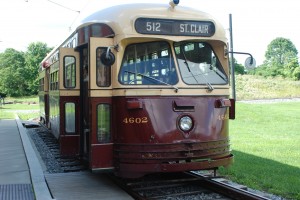 Oct. 21 from 11 a.m. to 4 p.m. Howard Avenue, Kensington. Admission is free.
Explore Kensington with a fun-filled festival with a craft fair, car show, book festival, local business showcase and more. Then, savor the "Taste of Kensington" with diverse and delectable cuisine offered by Kensington's local restaurant scene. Explore historic Kensington with a self-guided walking tour, presented by the Kensington Historical Society.
Oct. 21 noon to 4 p.m. at Montgomery College Rockville Campus. Admission is free.
Celebrated each year in October, the World of Montgomery Festival spotlights the cultures of five countries with the largest immigrant populations in Montgomery County through music, food, dance, art and hands-on-activities.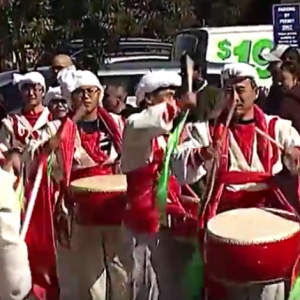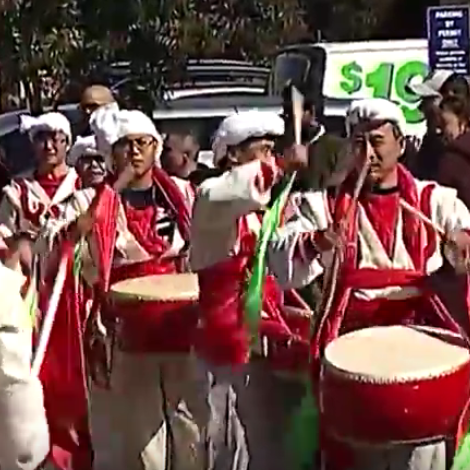 Poolesville Oktoberfest and WUMCO Walk
Oct. 27, noon-6 p.m.  Whalen Commons, 19701 Fisher Avenue, Poolesville. Free admission.
Activities include children's activities, scarecrow contest, pumpkin painting, food vendors, costume parade, DJ, bands, and a beer garden.