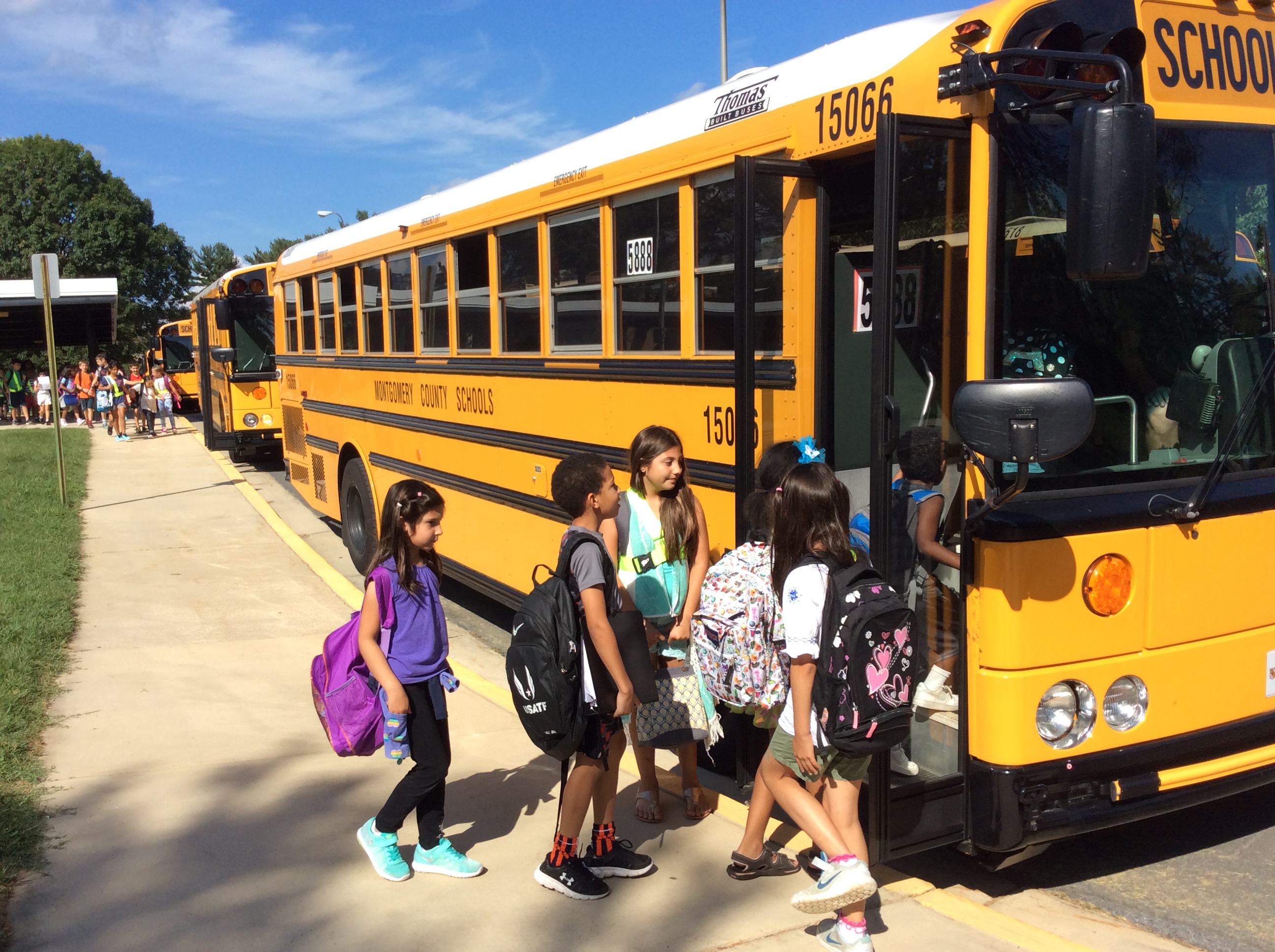 Families Face 1st Day at Maryvale ES with Excitement & Purpose (VIDEO)
The first day of the 2015-2016 school year is over for some 650 Maryvale Elementary School students and their parents. Dr. Jack Smith, the superintendent of MCPS, greeted students and parents at the end of the school day in Rockville. It is his first year as the head of Maryland's largest school district with more than 159,000 students. It is also Susie Prin's first year as principal of Maryvale.
Principal Prin says enrollment is about the same at Maryvale. The school has a diverse student population. Prin says she is committed to the goal Superintendent Smith has set of raising the achievement levels of all children, especially African American and Hispanic students.