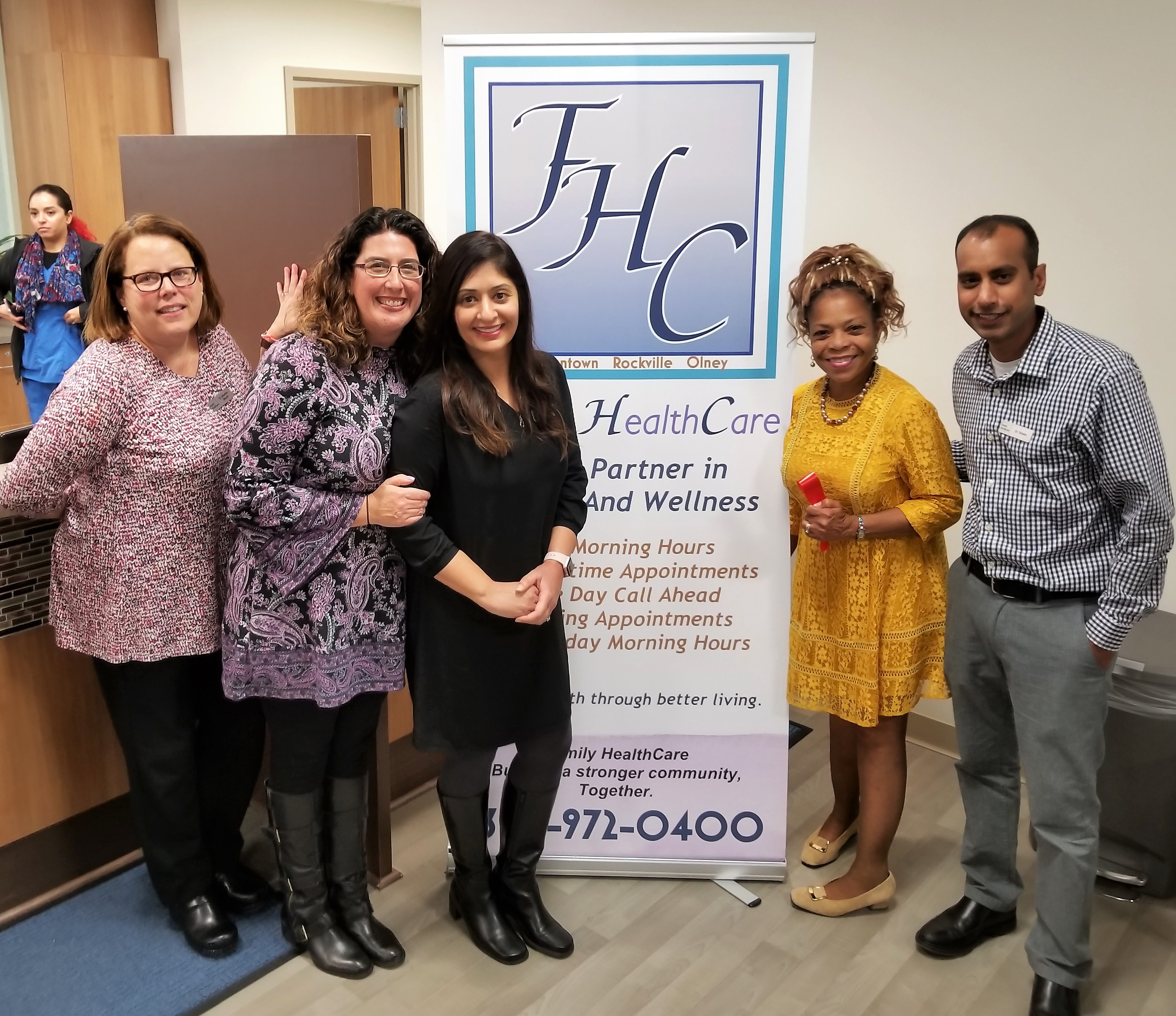 Family HealthCare, PC. Opens Germantown Patient Care Center
The Gaithersburg-Germantown Chamber of Commerce (GGCC) supported Family HealthCare, PC. and celebrated the grand opening of their new medical office by conducting a "Ribbon Cutting" Ceremony on Tuesday, November 7. They are located at 19851 Observation Drive, Suite 250, Germantown.     
Family HealthCare (FHC) is a physician-owned primary care medical practice with three locations in Montgomery County. For over 40 years, FHC has provided wellness for families throughout Montgomery County.
In 2017, FHC recommitted their patient partnership by signing an 11-year lease for a new, 12K square foot, state-of-the- art, office on the campus of the Germantown Holy Cross Hospital. This will provide their current and new patients with a true medical neighborhood for all their medical needs. FHC remains committed to personalized health and wellness care. FHC has two other locations in Montgomery County: Key West – Rockville and Olney. The new Holy Cross Germantown location offers same day and walk-in appointments, as well as extended evening hours on Tuesday and Saturday morning. Learn more about them at: www.familyhealthcaremd.com.
The GGCC is active in providing business-to-business networking opportunities throughout the year: a collective voice in local, regional, and state legislative affairs, professional development opportunities and other services that enhance the business environment.
The GGCC is located at 910 Clopper Road, Suite 205N, Gaithersburg. To learn more about the GGCC visit us at www.ggchamber.org.
Find us on Facebook at: http://www.facebook.com/pages/Gaithersburg-Germantown-Chamber-of-Commerce/64339954570. Or on Twitter at: @GGCCNEWS.