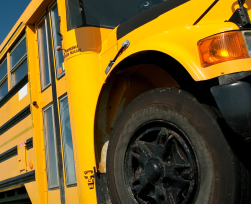 Farmland and Ronald McNair Named State Blue Ribbon Elementary Schools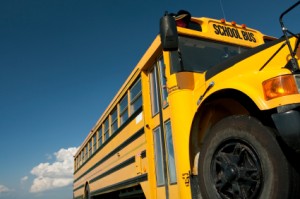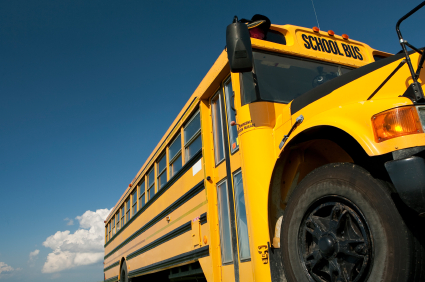 Two of the six elementary schools selected as 2016-2017 Maryland Blue Ribbon Schools are located in Montgomery County.
The two Montgomery County schools are Farmland Elementary School in Rockville and Ronald McNair Elementary School in Germantown. Both schools have a diverse population.
The four other schools recognized as Maryland Blue Ribbon Schools on Monday are Shipley's Choice Elementary School in Anne Arundel County, Sunderland Elementary School in Calvert County, Centerville Elementary School in Frederick County and Manor Woods Elementary School in Howard County.
"The Maryland Blue Ribbon Schools represent the thoughtful work taking place at public schools throughout our State, as they prepare students for the next grade or the next step in life," said Dr. Karen Salmon, state superintendent of schools. "When schools succeed at this level it is a tribute to all: students, teachers, administrators, and community members. They all deserve our congratulations and admiration."
According to a news release, the schools are recognized on the basis of rigorous State and national requirements for high achievement and significant improvement. The students in each of these schools are high achievers in reading and mathematics, and several have a significant number of disadvantaged students.
The schools are invited by the U.S. Department of Education to apply to be National Blue Ribbon Schools. With underwriting and gift sponsor support, each school will receive a Maryland Blue Ribbon Flag, a monetary prize, $1,000 of office supplies, interactive technology equipment, and a school Congratulations Party. A dinner in Annapolis will be held in honor of the winning schools on March 13, 2017. On that date, each Blue Ribbon School will be honored by the Maryland House of Delegates and the Senate.
Farmland Elementary School – Mary Bliss, Principal
Farmland Elementary has a diverse international student population with a motto – "Together We Can." At Farmland, students come from 23 different countries, with 179 ESOL students speaking 24 different languages. In spite of language challenges, PARCC proficiency in math was 74 percent and English/language arts was 66 percent. A highlight of the school year is the International Night Celebration which serves as a vehicle for parental collaboration. The faculty and administrators have high expectations for themselves and the students, and focus on critical thinking skills for all students. Each student sets achievable personal goals and meets regularly with teachers to monitor his or her performance and achievement success. Farmland Elementary also has a mentoring program, morning messages, celebration assemblies, and charitable events geared to developing social responsibility in all the students.
Ronald McNair Elementary School – Sherilyn Moses, Principal
Ronald McNair, with an enrollment of 875 students, has a diverse population that includes economically disadvantaged, ESOL, and special education students. The school has made strides in achievement with over 62 percent of its students proficient or advanced in both math and English/language arts. The school's Home School Model program has special education students fully included in co-taught classes at all grade levels, K through 5th grades. McNair was ranked as the 11th best public elementary school in the state of Maryland, and top in Montgomery County Public Schools for the 2015 NICHE Ranking of Best Schools. As a fourth year PBIS school, classes mark their progress with coupons, awards, and quarterly town hall Meetings. The school was awarded the prestigious Bronze Award for its implementation of PBIS and is a Professional Development School with Towson University, training up to fifteen teachers each year.
State Supt Salmon introduces six new Maryland Blue Ribbon Schools, from Anne Arundel, Calvert, Frederick, Howard & Montgomery Counties. pic.twitter.com/NX7O88BdP1

— MdPublicSchools (@MdPublicSchools) December 5, 2016
Congrats to 6 new Maryland Blue Ribbon Schools–from @AACountySchools, @calvertnet, @FCPSMaryland, @HCPSS and @MCPS https://t.co/B3ruYf7AxA

— MdPublicSchools (@MdPublicSchools) December 5, 2016