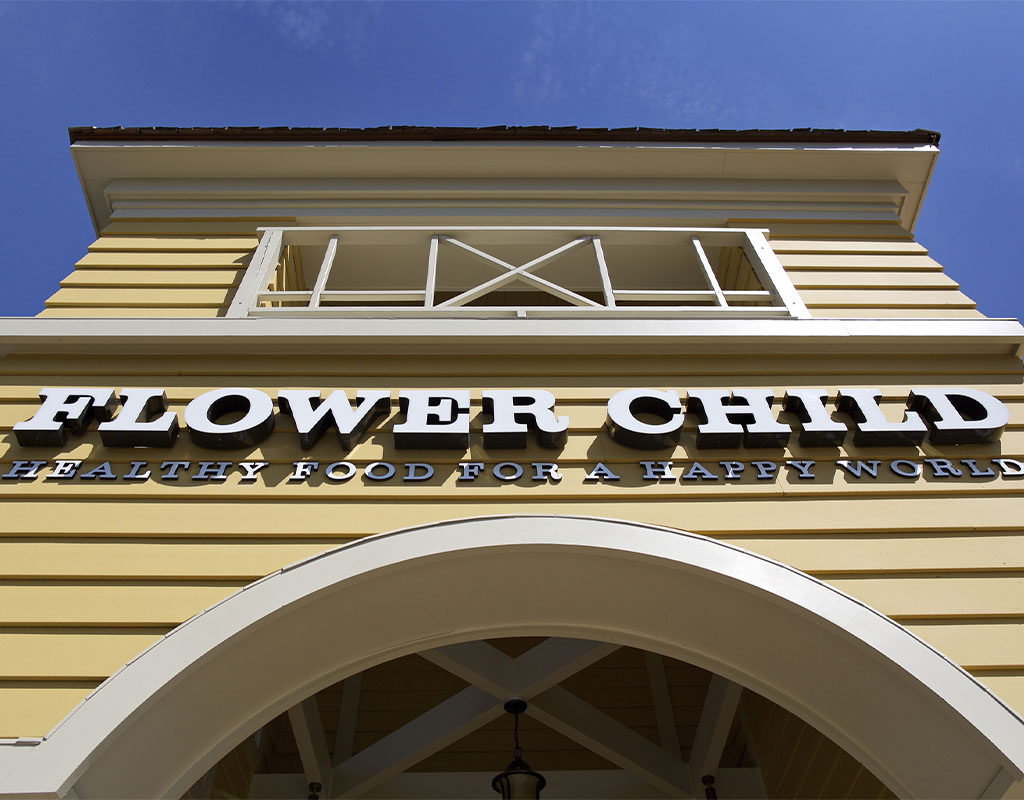 Fast-Casual Eatery, Flower Child, Opens in Bethesda
The fast-casual eatery, Flower Child, has opened at the Wild Wood Shopping Center in Bethesda. This is the second Flower Child to open in the state of Maryland (the other is located in Rockville.)
Flower Child uses responsibly sourced-ingredients and has a made-to-order menu. In addition to its popular avocado hummus, other popular menu items include the Skinny Cobb salad, "Bird is The Word" wrap, roasted broccoli, and heirloom tomato & watermelon.
One of the missions of the eatery is to reduce food waste, so as part of its beverage program, Flower Child uses leftover fresh fruits and vegetables to make fresh juices. People can also order coffee, organic wines, local beer, cider, sangria, and kombucha.
Flower Child is open daily from 11 a.m. until 9 p.m.