Fatal Collision in Darnestown
UPDATE March 9, 5:56 p.m.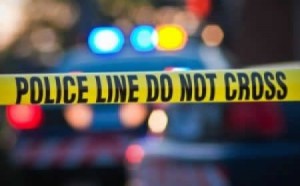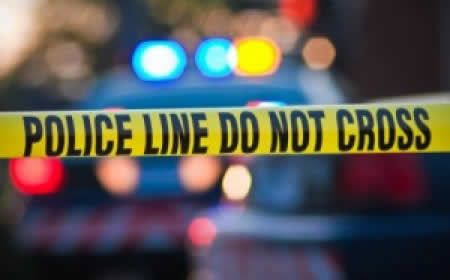 A 34-year-old woman was killed early Monday morning in a multi-car accident along Darnestown Road in Beallsville, according to Montgomery County Police.
Police said officers responded to a vehicle collision at approximately 7:39 a.m. on March 9. The road was closed between West Hunter Road and Dickerson Road.
The woman, identified by police as Amy Burdette Riggs of Adamstown, was the driver of a 2009 gray Subaru Forester with Maryland tags that was struck by a 1997 Ford F-250.
Riggs was traveling east and Ford F-250 pickup was traveling west. Riggs was taken to a local hospital where, police said, she died from her injuries.
According to police, Ford F-250 crossed into the eastbound lane of Darnestown Road and struck the dark gray Subaru Forester head-on. The Ford F-250 rolled over multiple times and struck a 2014 Kia Sorento.
A second 2009 dark gray Subaru with Virginia tags was hit by flying debris during the collision.
According to police, the driver of the Ford F-250 is Kenneth Turner Bynaker, Jr., 19, of Rockville. He was was taken to the hospital with serious injuries but is expected to survive.
The driver of the 2014 Kia Sorento is Christine Marie Goldstein, 49, of Frederick. She was also taken to a local hospital with minor injuries.
The driver of the second 2009 gray Subaru Forester with Virginia tags is Sean Jason Smith, 41, of Montauk Court in Leesburg, Virginia. He was uninjured.
Anyone with information regarding this collision is asked to contact the Montgomery County Police Department's Collision Reconstruction Unit at 240.773.6620.
UPDATE: FATAL collision closes Darnestown Rd. between West Hunter Rd. and Dickerson Rd. Adult female victim. Multiple vehicles. Avoid area.

— Montgomery Co Police (@mcpnews) March 9, 2015
MT: @mcfrsPIO: Several collisions in UpCounty areas, FFs and police reporting icy conditions in some areas- Sand trucks requested

— Montgomery Co Police (@mcpnews) March 9, 2015