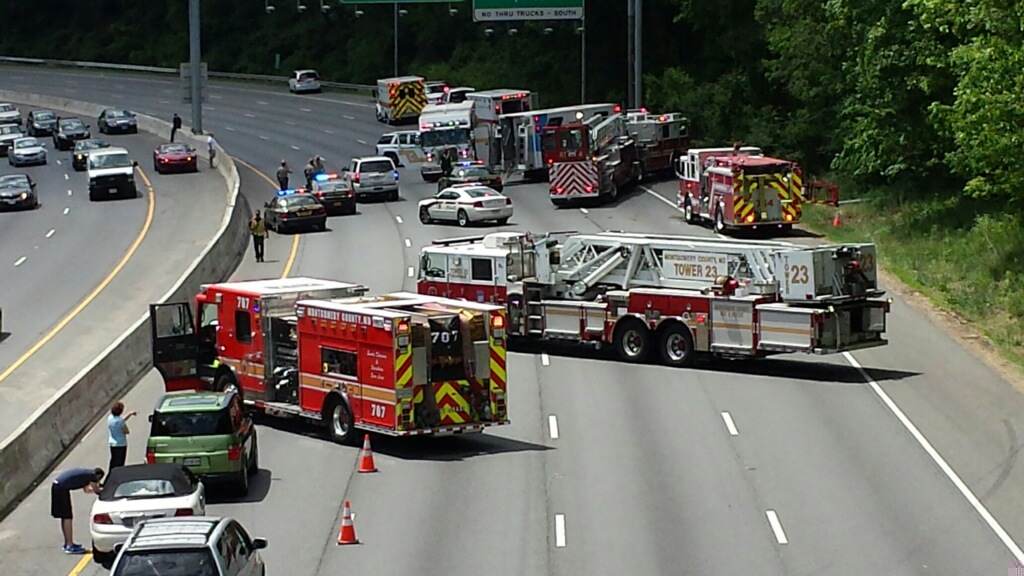 Fatal Accident Closes Outer Loop of Beltway (PHOTO)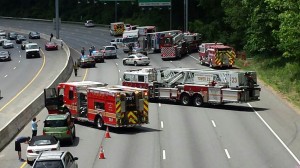 A single-vehicle car crash resulted in a traffic backup that was miles long, along the outer loop of the Beltway between Connecticut Avenue and Georgia Avenue on Saturday afternoon, and it's claimed the life of a Bethesda man.
Maryland State Police say they were notified of the accident on westbound 495 at 2:04 p.m. on May 17.
According to police, a 90-year-old-man was driving a 2002 Toyota Camry when he lost control of the vehicle for unknown reasons, and drove off the roadway. Police said the vehicle subsequently hit a concrete barrier, left the roadway and then hit a light pole, before it traveled down an embankment where it came to a final rest. The driver, who was wearing a seatbelt, was trapped inside the car. Montgomery County fire rescue crews were called to extricate the driver. Rescue crews then transported the driver to Suburban Hospital with life-threatening injuries.
Police said the driver passed away at the hospital from his injuries.  Police have identified the driver as James Wharton Eadie of Bethesda.
During the rescue and accident investigation, police shut down the outer loop of the Beltway in Montgomery County for nearly two hours resulting in a traffic backup. The road reopened shortly before 4 p.m. on May 17.
The investigation continues. Anyone with information about this accident is asked to call the Maryland State Police at 301.424.2101.