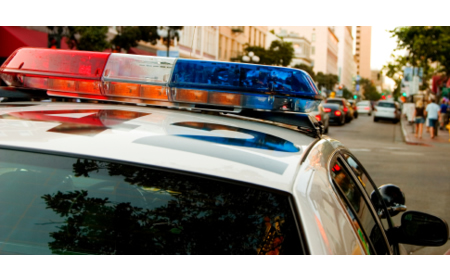 Police Investigate Fatal Pedestrian Ax in Potomac
UPDATED
Montgomery County police are investigating a fatal pedestrian collision that took place at 1:50 p.m. on June 2 at a shopping center parking lot in Potomac.
According to police, the driver of a 2009 Acura MDX was driving through the parking lot of the Giant Food store located at 7919 Tuckerman Lane. Police said at the end of the parking aisle, near the store, the driver made a left turn and struck a pedestrian who had just parked her car and was walking toward the store.
Montgomery County Fire Rescue personnel were in the shopping center on an unrelated call and rendered immediate assistance. The pedestrian was transported to Suburban Hospital where she later died of her injuries, according to police.
Police have identified the pedestrian as Shirley Stearman (81) of Potomac.
According to police, the driver of the Acura has been identified as Hyun Jeung In (43) of Germantown.
The circumstances surrounding this collision remain under investigation. Anyone with information about the accident is asked to contact the Collision Reconstruction Unit at 240.773.6620. Callers may remain anonymous.