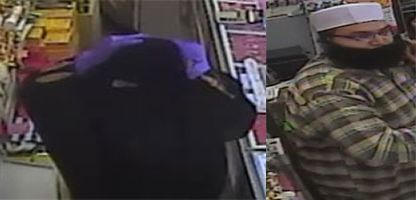 FBI Offering Reward in Rockville Jewelry Store Robbery (PHOTOS)
The Federal Bureau of Investigation (FBI) is asking for the public's help identifying two men wanted in connection with a jewelry store robbery.
The suspects, dressed in costumes in an attempt to disguise themselves, stole more than $110,000 from the Van Jewelry Store at 2202 Viers Mill Road in Rockville on Sept. 15, according to a news release.
Investigators said the men went into the store with guns and ordered the employees to get on their knees. Witnesses said one of the men is Hispanic. He was dressed in a plaid shirt, dark pants, a white Middle Eastern-style hat, fake beard, and glasses. Witnesses said he looked to be heavy-set, but investigators believe he may have had something under his shirt to appear stocky.
The second suspect is described as being covered head-to-toe in a black robe. Employees saw some of the skin on his arm as he emptied several display cases of jewelry. They said he appeared to be either white or Hispanic. Witnesses said the two men left the store and got into a white older-model four-door sedan, possibly a Honda or Toyota, with a white paper registration plate, according to a news release.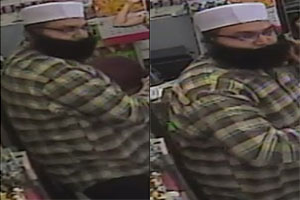 Anyone with information could receive a reward of up to $5,000 leading to an arrest in the case, and can call the FBI office in Baltimore at 410.265.8080 or Montgomery County Police Department at 301.279.8000.