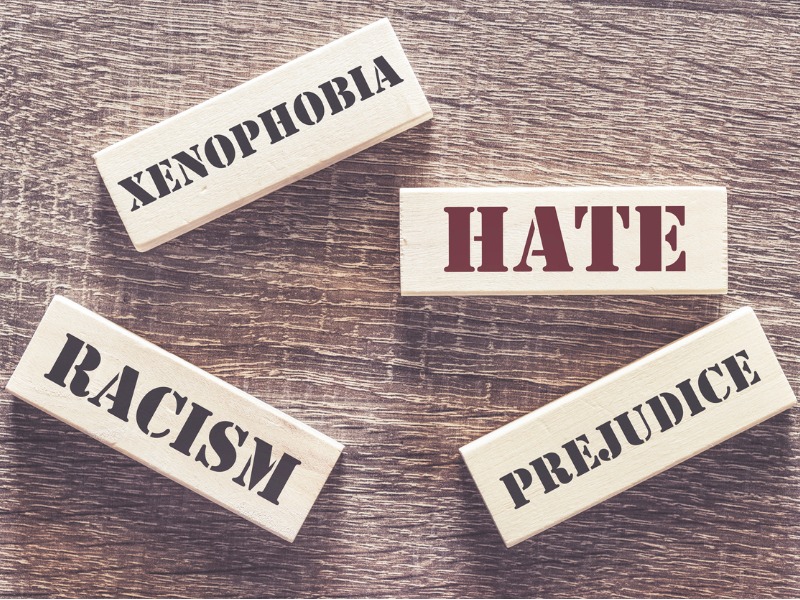 FBI Reports Shows Increase in Hate Crimes for Third Year in a Row
New data from the FBI's Uniform Crime Reporting Program revealed that hate crimes increased by 17 percent in 2017 compared to the previous year.
According to the data, a total of 7,175 hate crimes were reported to the more than 16,000 law enforcement agencies that participated in the FBI's Hate Crime Statistics Program compared with 6,121 reported incidents in 2016.
This is the third year in a row the FBI has reported an increase in hate crimes but officials, however, note that more law enforcement agencies are participating in reporting them.
A breakdown of the data reveals that 58 percent of hate crime offenses were motivated by race and ethnicity bias. Of these offenses, 48 percent were motivated by anti-black bias.
22 percent of the hate-based incidents reported were prompted by religious bias.  According to the data, 58 percent of incidents motivated by religious bias were anti-Jewish and 18 percent were anti-Islamic.
Read the report in its entirety by clicking here.
The Number of Hate Crimes Increased, According to Maryland State Police