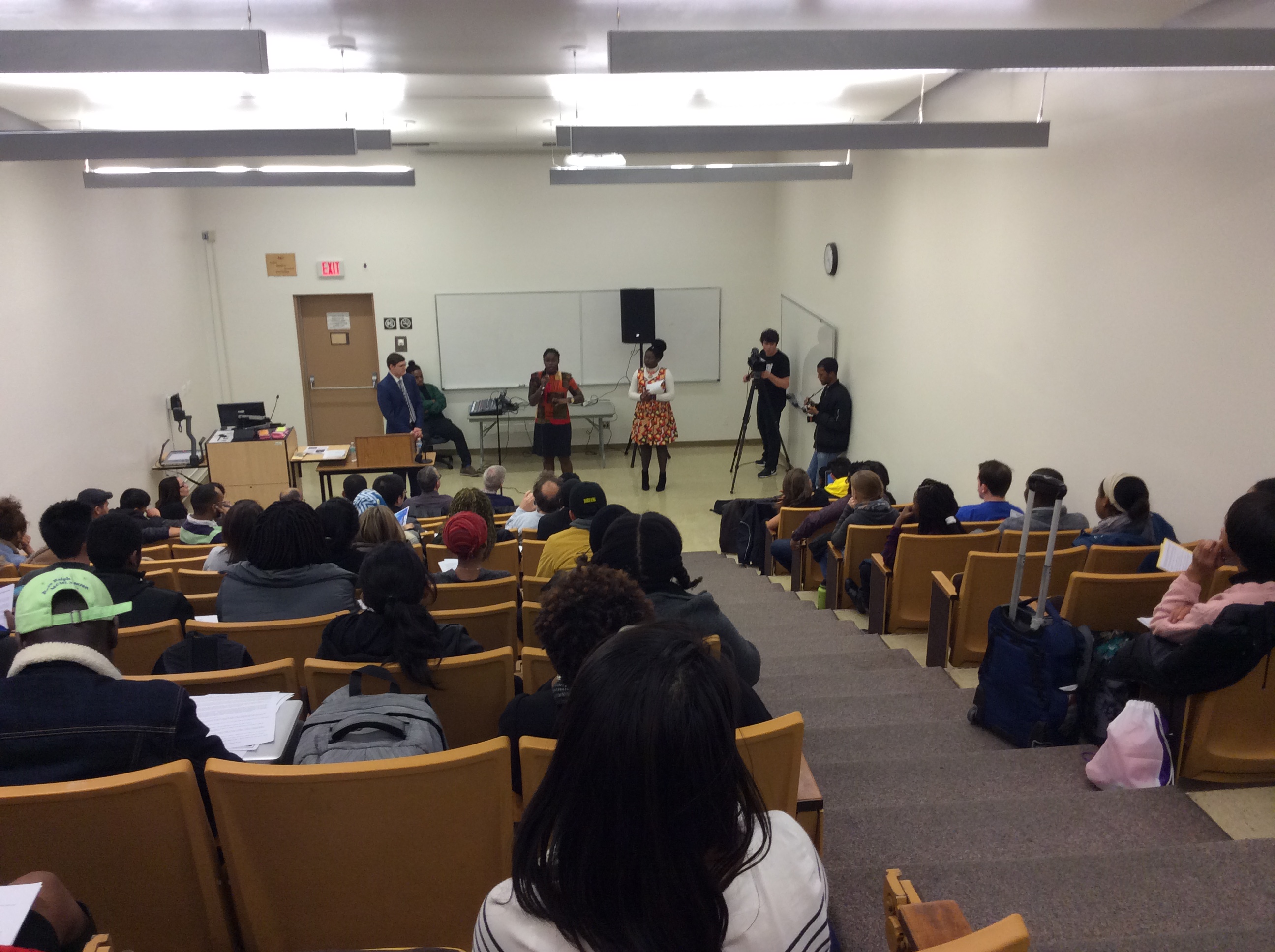 Fears of Deportation Prompts Montgomery College Student Senate to Host an Open Forum Discussion
Some students are afraid they will be banned from the United States, according to Jonell Malone, student body president, Montgomery College Silver Spring and Takoma Park (MCTPSS).
This fear comes amid the federal executive orders signed by President Donald Trump regarding immigration.
In an effort to address students' concerns, Takoma Park Mayor Kate Stewart joined the student senate, school faculty and community organizers Wednesday evening for an open forum to discuss the impact the executive orders would have on the students .
"We have a large population of Muslim students and immigrant students fearful for their lives," said Malone. "At the same time, these students feel they will be deported or banned from the country."
Montgomery College President Dr. DeRionne Pollard released a statement earlier this week stating the College is continuing its efforts to protect the rights of community members.
"We told students to host this forum after they asked us what could they do," said Vincent Intondi, associate professor, Montgomery College Takoma Park and Silver Spring. "We told them to have this forum because many other students are probably thinking the same thing."
Intondi stated that MCTPSS will launch the Institute for Race, Justice and Community Engagement later this month.
He says launching this program will create a safe place and resource  center for students who have questions and concerns in times like this.
.@mcpsslu having a conversation about the recent executive order on immigration signed by President Trump @mymcmedia #mcforum pic.twitter.com/f2sl6Px7Us

— Mitti Hicks (@MittiMegan) February 1, 2017
Those in attendance wrote words of support for the community of immigrants here at the #mcforum @mymcmedia pic.twitter.com/GO7GDvYc1l

— Mitti Hicks (@MittiMegan) February 1, 2017