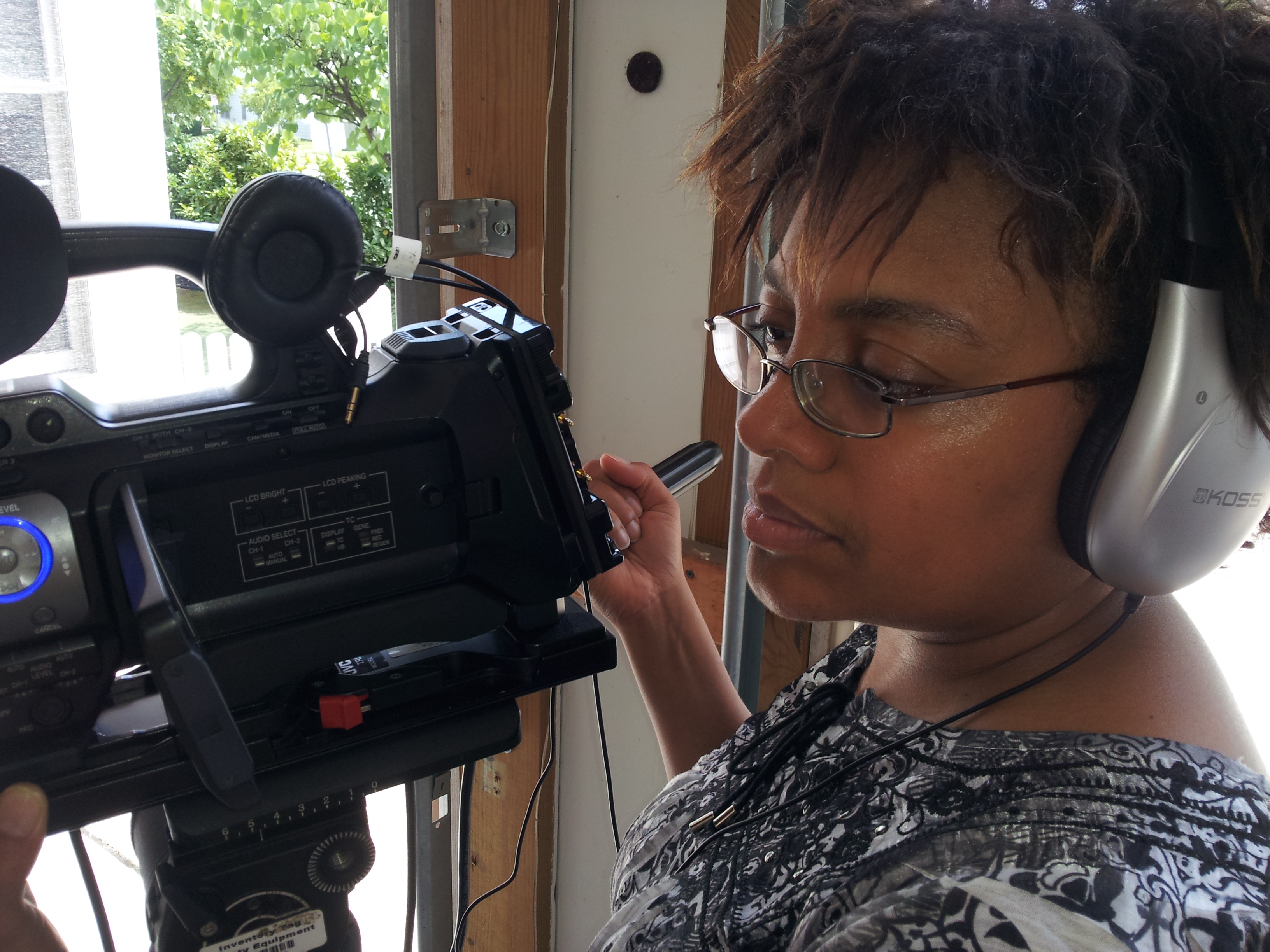 Featured MCM Volunteer Janar
It has been said many times before, but no matter how many times it has been said, it has still not been said often enough; This concept of public access television would not be possible at all, without the dedication, experience, sacrifice, time and efforts of the many volunteers, especially here at Montgomery Community Media.
Every producer here, field OR studio, will have to agree that is hard sometimes to find people who are willing to sacrifice their free evenings, Saturdays and Sundays to help out a Public Access Television Producer who very often has nothing more to offer but their own dream, sometimes accompanied by a delivered pizza and a soda.
Studio Camera Techs, Field Camera Techs, Field Editors, Studio Lighting Technicians, Sound Engineers, CG Engineers, Studio Directors, Teleprompter Operator, Crew Supervisors and the list goes on. So many people work on only a few minutes of television, so many volunteers give up that lazy chair and family time, just to help others to put their dreams on television. They get up at the crack of dawn, operate the camera in the freezing cold or blistering heat, take after take, after take. These are people who are in it for the love of making television, people who invest their own money in training and classes to become certified in what they love to do.
Producers like myself, try to build a pool of their usual, most dependable crew members and I feel I can never thank them enough for their help and commitment to my productions. For this feature I would like to single out the very talented fellow Field Producer, Field camera technician and Field Editor FCP Janar (pron. Jay-nar). She has been on my crew for several months for various projects. She brings professionalism to the set, as well as a keen eye for detail, great work ethics and such a great personality. I know that praising her for her skills and personality will increase the chance of other producers fighting to have her on their crew, but I also know she will maintain her professionalism in her choice of projects she will work on, so if you want Janar on your crew, you had better bring your A-game.
Please check out one of Janar's biggest projects, a documentary about a blind body builder called "Blind Lifter" at http://www.blindlifter.com/
Thanks to people like Janar, Producers at Montgomery Community Media have a greater chance of succeeding in bringing their television dreams into a wonderfull reality.