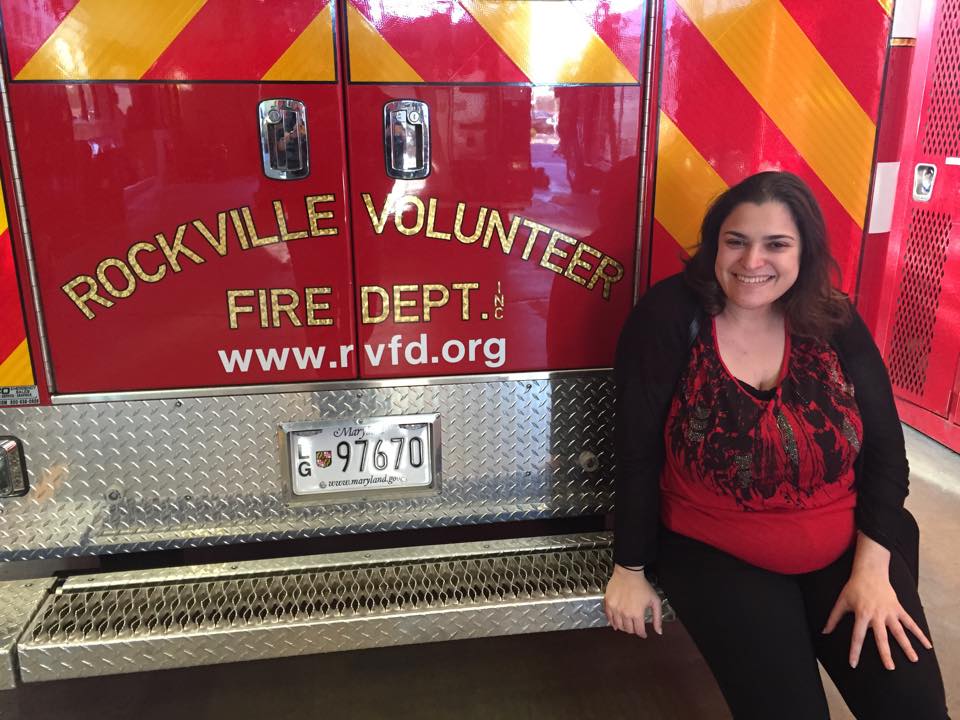 Featured Volunteer: Marcie Povitsky
Anybody who is a frequent visitor of the MCM studios will know her face, even though they may not know her name.
Many will think that she's a full-time employee of MCM, which she is not. She does work at MCM several hours per month as a Teacher's Assistant and Facilities Technician, to hand out and receive equipment to and from other Field Producers.
She is a certified Field Producer, Field Editor, Field Camera Technician, Studio Producer, Studio Director, Studio Camera Technician, Studio Lighting Technician and I'm sure I left out a couple more certifications she obtained.
Marcie Povitsky, set an example of a volunteer technician that is extremely hard to live up to in dedication, skill, talent and passion. She is always very eager to learn, eager to help and eager to improve.
Marcie will try to help every producer that comes to her for help, by either working herself, or by finding the right volunteer for the job from the impressive pool of volunteers that she has come to know through her selfless contributions.
It came as no surprise that Marcie was awarded the prestigious and coveted Bill Randolph Award for the Most Technician Hours, the MVP of volunteers at Montgomery Community Media. If anyone would be deserving of that title, it would be Marcie, who will openly share her love, passion and experience to television making at MCM.
This year Marcie is planning to start her own Field Producer's adventure, and I am looking forward to finally being able to repay her dedication toward my productions as I will volunteer for hers.
Make sure that when you pass Marcie in the halls of the MCM studios, you congratulate her on her achievements so far, after all, she IS the MVP among all MCM volunteers!