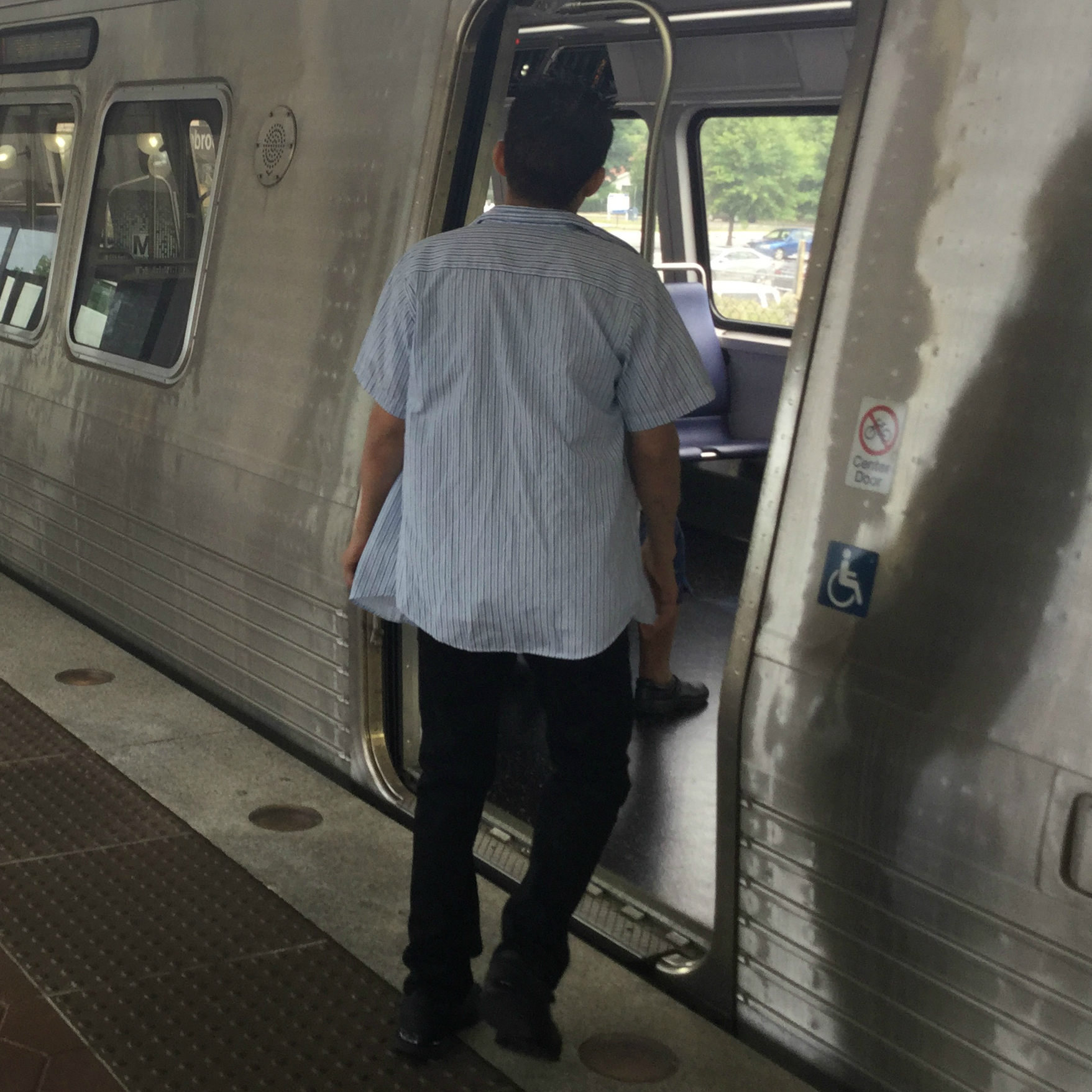 Few in Montgomery Expected To Be Affected by Closures of Metro Stations
Six Virginia stations on the Blue and Yellow lines of Metro will close for about three months starting Saturday as the transit agency completes infrastructure improvements, Metro officials said Wednesday.
The stations are south of Reagan National Airport, which means the closures might affect a few Montgomery County travelers who need to reach the airport during summer months.
The stations to close are Braddock Road and King Street-Old Town, which are on both the Blue and Yellow lines; Eisenhower Avenue and Huntington, which is on the Yellow Line; and Van Dorn Street and Franconia-Springfield, which are on the Blue Line.
The Reagan National Airport station will remain open during the construction.
The transit agency said that travelers to the airport from points north will find rail service operating normally, with trains departing the airport every four minutes during peak periods.
Through Sunday, Sept. 8, rail service south of the airport will be replaced by five free shuttle routes. And parking will be free at the three stations with Metro parking — the Van Dorn Street, Franconia-Springfield and Huntington stations.
For customers accessing the airport from the south, only Metro's Blue Line Shuttle will stop at the airport. Customers on the Yellow Line Shuttle should transfer to Blue Line Shuttle at King St-Old Town Station.
In addition, state and local transportation agencies have established a robust travel alternative network to help residents navigate the rail shutdown. This includes additional service on local Metrobus, DASH, Fairfax Connector and OmniRide routes, as well as service on Virginia Railway Express and Amtrak.
Meanwhile, Metro says it has found the cause of a Sunday door malfunction that allowed an Orange Line train door to remain open while the train was in motion.
Trains are supposed to brake automatically and alert the operator if a door remains open as a train tries to move. That didn't happen, and it was recorded on video, according to a report by WTOP.
Railcar update: Metro has identified the cause of Sunday's door malfunction and completed inspections on the 3K fleet. As a result, 3K rail cars have been cleared to return to service today. No further service impacts are expected. More details on cause will follow. #wmata

— Metro (@wmata) May 22, 2019
The incident occurred on a 3000 Series car, which are considered to be among the oldest in the Metro fleet, a transit agency spokesman said.
About 250 of the cars have been inspected and have been placed back in service, the spokesman said.