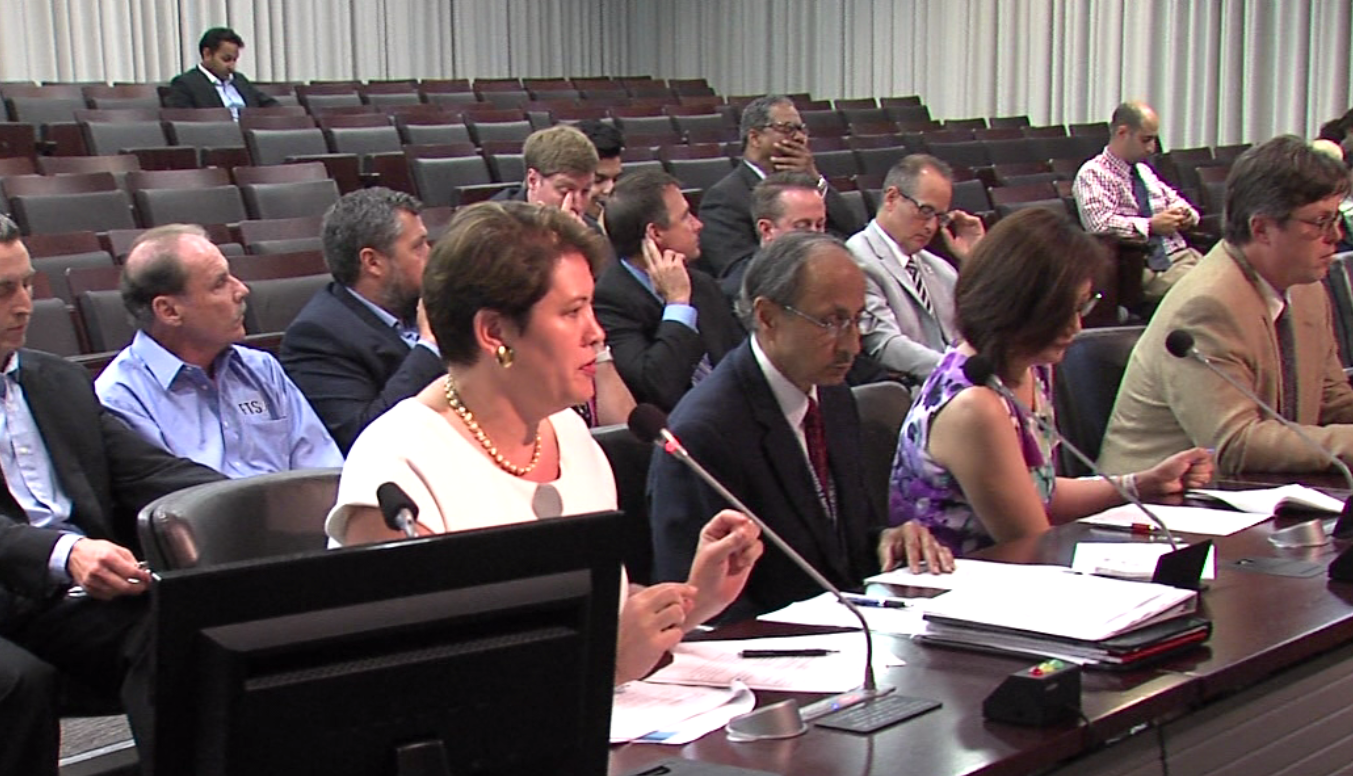 Fiber Network Project to Increase Internet Speed in Montgomery County (VIDEO & PHOTO)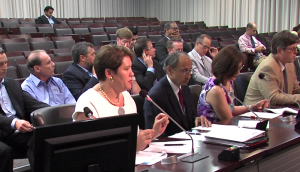 Montgomery County will soon have access to ultra fast internet.
The County's ultraMontgomery program is working to construct a fiber "highway" that will be a part of the Ashburn Express cable system project. T
he project will connect to multiple data centers in the region, including in Ashburn, Virginia.
The County Council received a status update on the initiative from Department of Technology Services staff, on June 28th. MyMCMedia's Maureen Chowdhury reports.
Director of ultraMontgomery Mitsuko Herrera says that 90 percent of all East Coast internet traffic flows through Ashburn. Herrera also announced that there will be three routes by the end of next year that will provide high speed fiber connections directly beneath the Potomac River connecting Montgomery County to Ashburn data centers.
The project is a part of Montgomery County Executive's Ike Leggett's Six Point Plan Economic Plan and includes public-private partnerships.  In fact, the County Executive recently announced a partnership between USA Fiber and White Oak Data Center Bytegrid.
Herrera says that access to data centers will be beneficial to local businesses and will also give the County an edge to attract new ones.
"For the biotech, the cybersecurity, the financial services, the game designer business in Montgomery County they're going to have access to the data centers," Herrera said, "so [businesses will] have internet that is always…reliable and secure," she said.
"It's a very symbiotic relationship, there are customers here that need and desire the services so it benefits the County and their economic development requirements," John Schmitt, chief financial officer of USA Fiber, said. "It certainly benefits us as a commercial entity that wants to come in, make a wise investment and get a return on that capital," he said.
During the meeting County Councilmembers praised the initiative. "I think this is a conversation we're going to get more used to over time because planning for fiber, planning for high speed internet networks, is going to become as everyday as planning for roads, planning for sewers, planning for water, planning for power…it's a basic infrastructure issue," Councilmember Hans Riemer said.
For more information on ultraMontgomery, visit the County's website.
The Montgomery to Ashburn will improve network performance and allow data to be retrieved faster, officials say. @mymcmedia

— Maureen Chowdhury (@MediaMaureen) June 28, 2016
Officials say 90% of all East Coast Internet traffic flows through a data center in Ashburn. @mymcmedia

— Maureen Chowdhury (@MediaMaureen) June 28, 2016
Officials say direct fiber connection to Ashburn data centers will benefit businesses in the County. @mymcmedia pic.twitter.com/kT9z9mjfpv

— Maureen Chowdhury (@MediaMaureen) June 28, 2016