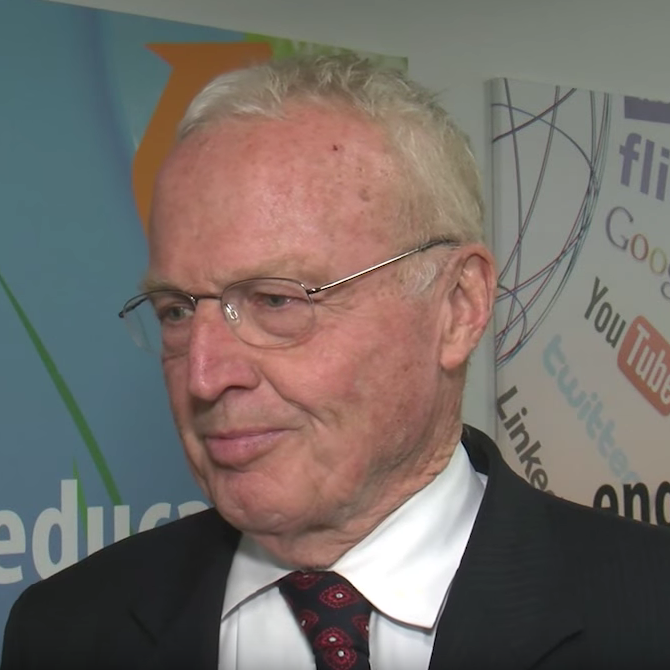 Ficker Launches Petition Drive to Limit Taxes — Again
Robin Ficker — the Montgomery County attorney famous for running for office and trying to amend the county charter — has a new plan for eliminating tax increases.
He is proposing a charter amendment that would allow the Montgomery County Council to raise taxes only to the rate of inflation.
Currently, the council can raise taxes beyond the rate of inflation if they vote unanimously for the increase — which is the result of a previous Ficker charter amendment.
Ficker said his new question would limit tax increases to the rate of inflation. Period.
"It's obvious one party has a monopoly in county government. They're locked in the nine votes to do anything they want," Ficker said, referring to the nine Democrats on the council. "This limits the increase to the rate of inflation whether or not they have nine votes."
Ficker spoke by telephone from the Giant on Old Georgetown Road where he was collecting signatures.
He has a website, MocoPetitions.com, but Maryland law does not allow online signatures for ballot questions. The website asks for names, addresses, emails and phone numbers. With that information, Ficker says he'll mail respondents with a petition, which can be mailed back.
Ficker said none of the information would be used for anything unrelated to the petitions.
He previously amended the charter by requiring a unanimous vote for a tax increase in excess of the rate of inflation, and to impose term limits on the county executive and the county council. He was the Republican nominee in the county executive race in 2018.
Council members have said they have no plans to increase taxes. County Executive Marc Elrich released his proposed fiscal 2020 operating budget without a tax increase. Even so, the council has been wrestling with desires to expand programs.
If Ficker gets enough signatures, the question would be on the 2020 ballot. The election should have few local races, so his tax question could generate interest, he said.
"We're going to have a discussion in 2020 about [the council's] spending habits. That's the good thing about putting this question on the ballot. We're going to have a debate," Ficker said.