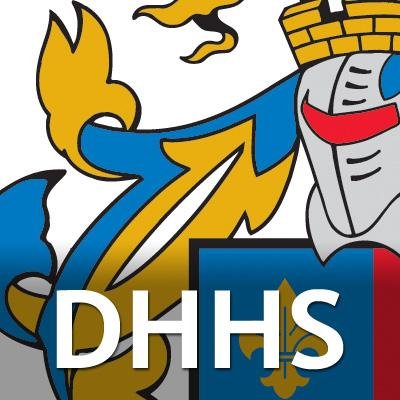 To Fight STDs, Condoms to Be Offered in Some High Schools
Health centers in Montgomery County high schools will be offering condoms to counteract the highest rates of sexually transmitted diseases seen in a decade, the county Health Department announced Monday morning.
The condoms are part of a prevention, education and treatment strategy, said Mary Anderson, a department spokeswoman.
Chlamydia cases rose by 17.5 percent from 2016 to 2017, and gonorrhea cases rose by 29 percent over the same period, county data show. The ages affected are between 15 and 29, the county said.
Officials believe this would be the first time condoms would be available in county high schools.
"Despite some pushback and some parental concerns, I think it's a much-needed approach," said Michael Durso, president of the Montgomery County Board of Education and a former high school principal. "Our young people think they're invincible, and they're not going to get caught up in those situations. … I think it's wise."
Wellness centers are in Northwood, Gaithersburg, Wheaton and Watkins Mill high schools.
School board member Jill Ortman-Fouse said she believed condoms needed to be readily available in every high school.
Anderson said she didn't know what was driving the local trends, but the number of cases has spiked nationally.
"It's not that we're an anomaly," she said.
According to the Centers for Disease Control and Prevention (CDC), both chlamydia and gonorrhea are curable. But if left untreated, both infections can jeopardize pregnancies.
Montgomery County's cases rose faster than Maryland. Chlamydia cases rose 9 percent in the state. Gonorrhea cases rose 15 percent.
According to county statistics, in 2017, there were 4,029 cases of chlamydia and 66.7 percent of which were female cases. Data from 2017 shows there were 726 cases of gonorrhea, 69.8 percent of which were male cases.
In 2017, there were 50 cases of primary and secondary syphilis, a 51.5 percent increase from 2016, and 144 cases of early syphilis, an 84.6 percent increase from 2016.
In addition to making condoms available at the high school wellness centers, the county's plan to combat the diseases includes:
Increase access to STI screening throughout the community;
Educate community providers on STI screening guidelines and recent disease trends;
Increase access to treatment, including partner therapy, and link to providers for follow-up care;
Increase awareness and education on disease trends, including the use of peer educators;
Enhance disease surveillance and investigation to monitor disease trends.
Untreated STIs can lead to serious long-term health consequences, especially for adolescent girls and young women.  The CDC estimates that undiagnosed and untreated STIs cause at least 24,000 women in the United States each year to become infertile.
For fact sheets about sexually transmitted infections, visit www.cdc.gov/sexualhealth and click on "Tools and Materials."  For information about testing for STIs, visit the STI program website.