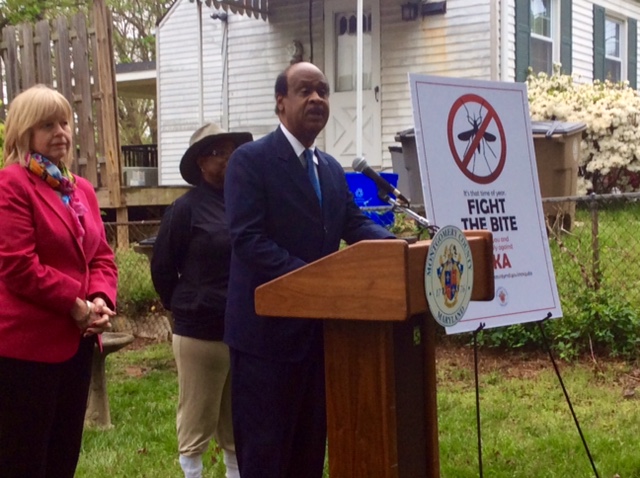 Fight the Bite: Residents Urged to Take Precautions Against Mosquitoes (VIDEO)
As the weather warms up, Montgomery County officials are urging residents to take precautions against mosquitoes because of the Zika virus.
MyMCMedia's Sonya Burke reports that the county has launched a new public education campaign that you may be hearing a lot about this summer.
Mosquito prevention tips:
–Eliminate standing water in and around your home. Throw out or empty items that hold water such as tires, buckets, planters, toys, and pools. Empty and scrub birdbaths weekly.
–Dispose of trash such as plastic bags, bottle caps, open drink cans or bottles, disposable cups and food wrappers.
–Keep mosquitoes out of your home by using air conditioning when available and making sure there are screens on windows and doors. Make sure the screens do not have holes.
–Clean out roof gutters and down spouts. Ensure tarps and swimming pool covers are positioned so water drains off.
–To protect against mosquito bites: cover up with long sleeves and pants, limit outdoor activities during peak mosquito times and wear insect repellent.