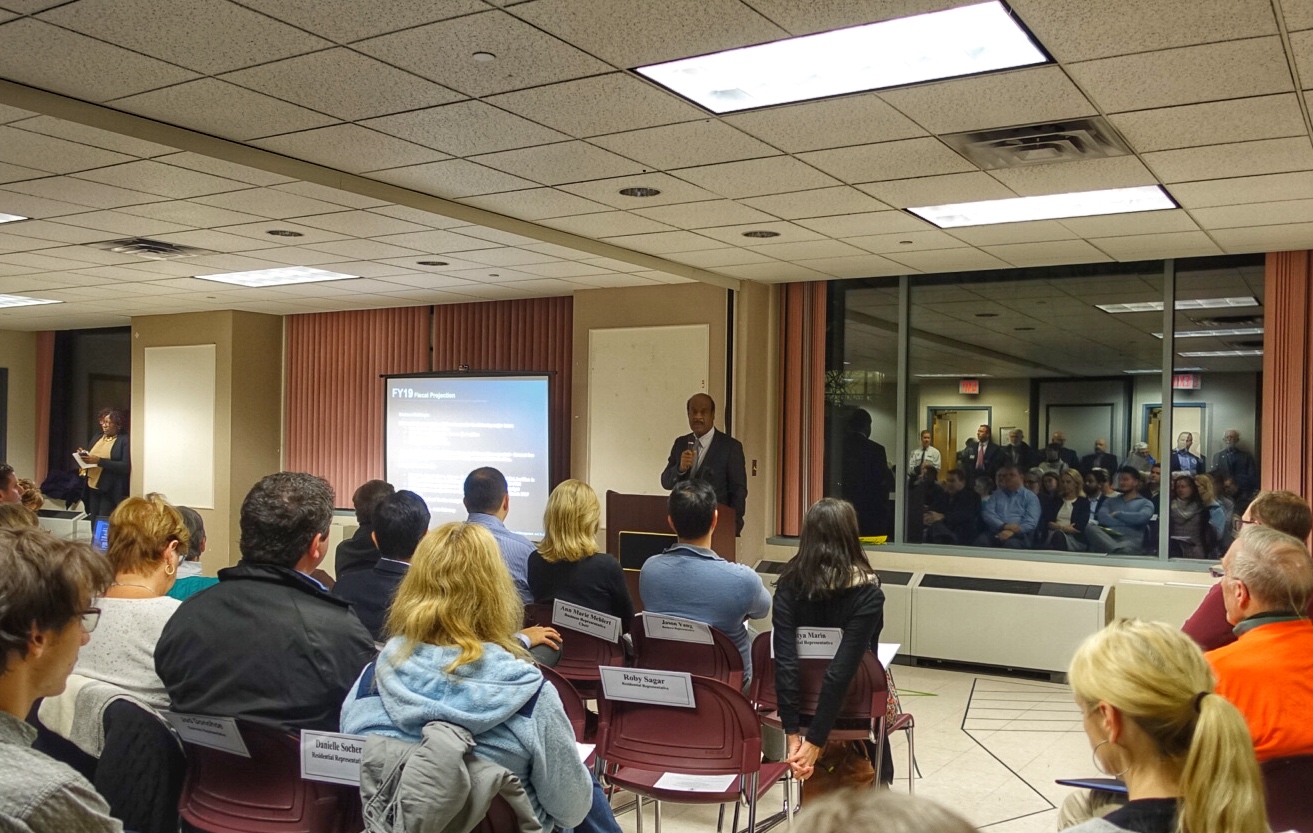 UPDATE: Protesters Call on Leggett to 'Reveal the Deal'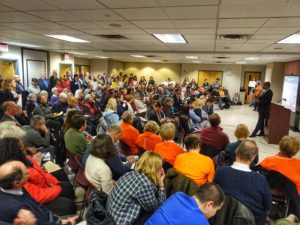 Protesters at a budget forum Tuesday night demanded County Executive Ike Leggett "reveal the deal" — the details of what Amazon is being offered to move to Montgomery County.
"Corporate tax breaks just won't cut it. What we need is the people's budget," the protesters chanted at a meeting to collect citizen input on what Leggett will propose in his fiscal 2019 budget.
The protesters, from the Democratic Socialists of America, opposed the non-disclosure agreement the county signed with the Seattle-based company. Montgomery County is one of 20 possible communities vying for Amazon's new "HQ2," which would bring 50,000 jobs with salaries averaging $100,000 a year.
County officials, including Leggett, have been tight-lipped about what the county is offering because of the non-disclosure agreement.
Leggett said he would meet with the people who oppose the deal to bring Amazon to the county.
"Amazon already knows where it's going — and it's playing cities off each other to extract as much public money as possible. Let's not fall for it," a flier from the protesters reads.
The meeting, at the Bethesda Chevy-Chase Regional Services Center at 4805 Edgemoor Lane, received a big turnout. It had been scheduled to be part of Leggett's efforts to talk to residents about what they want in next year's budget, which would be the last the county executive would propose. Because of term limits, Leggett cannot run in the 2018 elections.
This was Leggett's 60th — and final — budget forum. His staff surprised him with a cake and balloons.
Leggett must submit his budget proposal to the County Council on March 15.
"Input from residents for the FY19 budget is crucial in helping me determine the County's budget priorities," he told the crowd.
Leggett held similar forums last month in Germantown and Silver Spring.
Supporters of the Macedonian Baptist Church in Bethesda are seeking a museum on a site that was to be developed.
Several residents called for school programs to be funded.
Other residents sought additional county funding for lawyers who represent illegal immigrants.