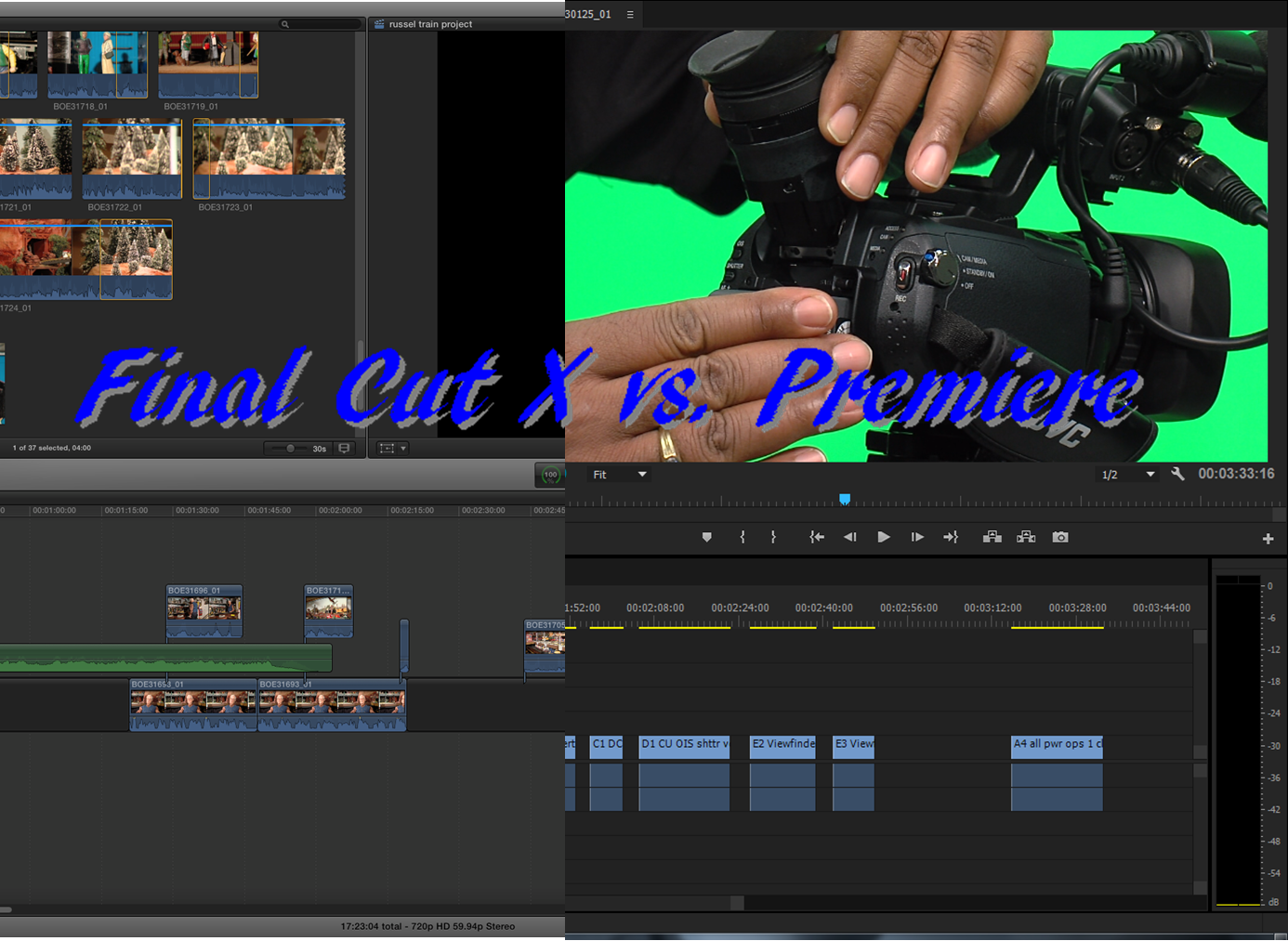 Final Cut X vs. Premiere


This is a never ending debate in the video production industry.  It's not that different than Apple vs. Android.  There are a lot of wrongs, a lot of rights, and too many contradicting opinions.  As a trainer who teaches both classes at MCM I will try to present the differences in the most unbiased way possible.  I think being a teacher and a user makes me a good judge.
Disclaimer:  I don't get paid by Apple or Adobe, these are my own opinions.

While final cut X looks very edgy, premiere still has the traditional look of old editing systems based on linear editing.  Both could be a little intimidating, but I have to say that final cut X is a little bit more intuitive for the new user.

This issue created the biggest argument in the industry.  Most experienced users  I know prefer Premiere since it looks and feels like what they're used to for years.  However, I clearly see better results and faster learning for the new user in Final Cut X.  As for my personal experience, I think you can get the same end result most of the time, so it depends on the type of project I'm working on.   Furthermore, my opinion splits as a teacher and as a user.  As a user, I prefer Premiere because I feel like I can get the job done faster.  It's also a little less CPU heavy, although both require a powerful computer.  As a teacher, hands down I prefer Final Cut X.  My students learn and get better results with Final Cut X.

As I've mentioned in the previous segment, you can get the same end result most of the time BUT…  and here is where the 2 platforms are different.  Premiere took the traditional way of editing and made it a lot more efficient.  There is almost no render or processing time.  Final Cut X seems like it's just as fast, but it does all the "dirty work" in the background.  If you dare interfere with processing power you will be punished with Mac OS's spinning beach ball of death.

Final Cut X has a lot of built in templates.  You can work on a quick project and add a lot of professional looking effects, text, and transitions.  All you have to do is just drag and drop.   With Premiere to get these kind of results, you have to take it to the next level with After Effects and such.   Premiere is supposed to be cross platform between Windows and Mac OS.  I've learned from my own personal experience to never work on the same project in two different operating systems.  The idea is nice, but the execution is disastrous.  Not all of the assets or edit points transfer and you will end up wasting more time fixing it rather than just re-edit your whole project.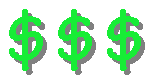 This is more like buying a car.  Both platforms seem fairly affordable until you read the small letters, or end up buying all the extras.  When you buy the new version of Premiere, you really buy the Adobe Creative Cloud Suite.  It comes with the whole package which includes Photoshop, After Effects, Audition and many more for  a monthly fee which includes cloud storage.  Now… do you really need so many different software which you might even not know how to use?  Final Cut X has a very attractive one time fee.  However, if you want a little bit more than using the same usage of iMovie which comes with Mac OS anyway, you probably need to buy additional software from apple such as Motion and Compressor.  Why Apple?  for the same reason you won't buy a BMW key for a Mercedes.  It doesn't work otherwise.

This is a very simple verdict – NONE.  Whether if one is more reliable than the other, is irrelevant.  Both crash, hard drives crash, Windows crashes, and Mac OS crashes.  In other words, hope for the best, but expect the worse.  Always back up your project files, or your whole library if you're using Final Cut X.  Also, always have an additional backup of the footage you're working with.  Develop a workflow that works for you and make sure you're consistent with it.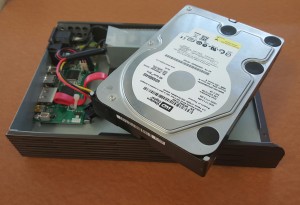 Both platforms are considered to be professional.  I highly recommend researching a lot more.  Ultimately in this case, the best platform depends on who the user is.  It's a matter of preference, not a matter of better or not.  Here at MCM we have both.  We offer classes in both which I recommend taking before you invest in anything.  In our classes you get hands on experience working with real footage as part of other classes we teach.