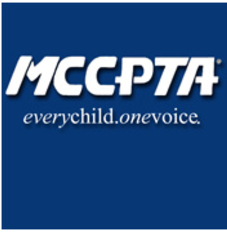 'Financial Irregularities' Discovered by PTA, Letter Says
"Significant financial irregularities" have occurred with the Montgomery County Council of Parent-Teacher Associations, according to a letter posted on the MCCPTA website.
The letter says the irregularities were discovered since July 1, "including the apparent theft of a substantial sum, most likely by someone inside MCCPTA."
Police spokesperson Rick Goodale confirmed a police report was filed on April 10. He said it is an open investigation and he could not comment further.
The letter says the organization is reviewing "financial procedures to ensure that proper oversight is strictly maintained and procedures are stringently followed going forward."
Members of the MCCPTA Board of Directors raised financial questions at meetings in February and March, according to a FAQ posted on the organization's website. In March, the board created an independent audit team to review the finances.
The team discovered that from July 1 and March 31, $39,000 was improperly disbursed from the MCCPTA checking account, according to the FAQ. The records were shared with the Montgomery County Police's Financial Crimes unit on Friday.
Paul Geller, who had served as MCCPTA president, filed the initial police report on April 10, the FAQ says.
Geller was succeeded by Lynne Harris on Tuesday night.
According to the MCCPTA Form 990, a tax form nonprofits must provide the public, the organization's revenue totaled $72,998 in 2015. From 2011 to 2015, MCCPTA has $360,497 in revenue, according to the document.
Councilmember Craig Rice, who chairs the council's Education Committee, said the charges could be concerning to parents.
"My concern is when there's an incident like this people are then concerned about donating. The good thing is this was discovered," Rice said.