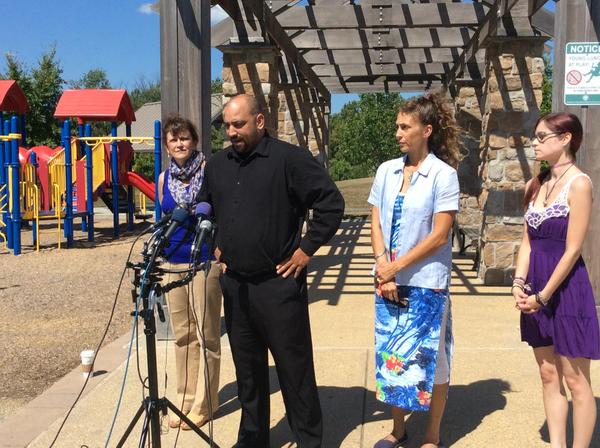 Find Sarah, Find Jacob: Family News Conference (VIDEO)
It's been one year since siblings Sarah (4) and Jacob (3) Hoggle disappeared from their Montgomery County home.
Their father Troy Turner, their grandmother Lindsey Hoggle and other family members met with reporters on Sept. 8 at Arora Hills Local Park in Clarksburg to discuss the status of the year old case and the search for the missing children.
You can watch the news conference in its entirety, below:
"It's a case of constantly missing them," said Turner, who recalled playing at this park with his family on Sept. 7, 2014.
Lindsey Hoggle said she has spoken to her daughter, Catherine Hoggle, every day since April of this year. Catherine Hoggle is the mother of Sarah and Jacob and she is the last known person to have seen the children. She is being treated at a Clifton T. Perkins Hospital for mental illness and she is due back in court on Sept. 18.
You can find more information about the missing Hoggle children on the family's Facebook page, here. There's more information also posted on the National Center for Missing & Exploited Children website, here.