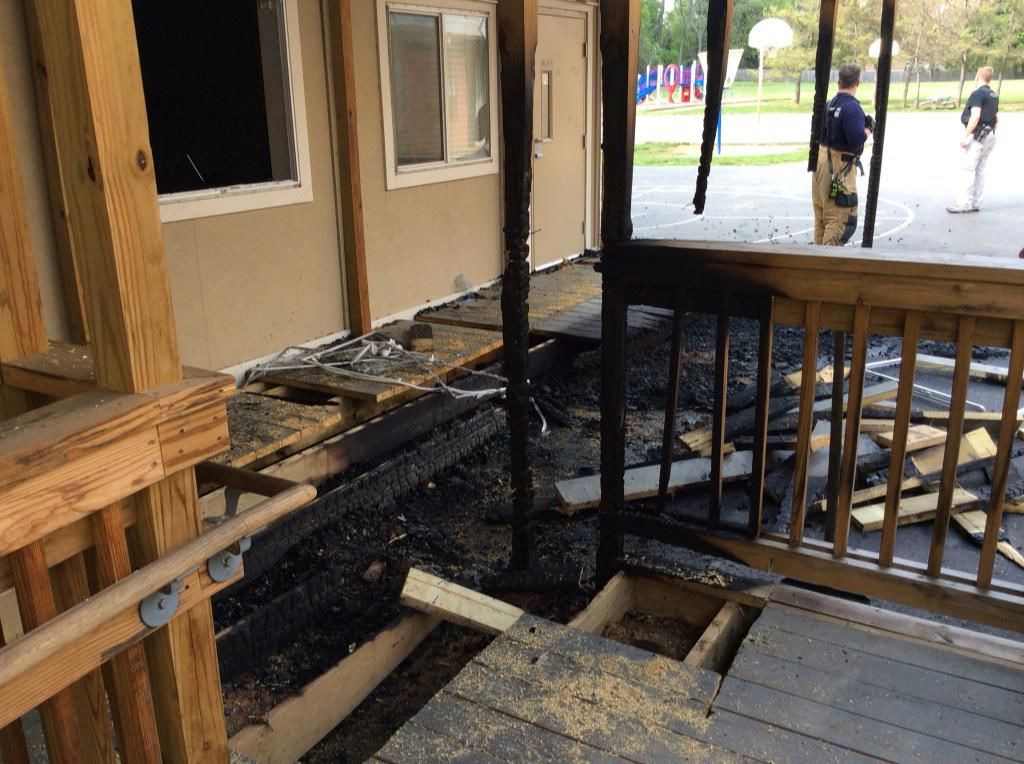 Fire at Goshen Elementary School Campus Causes $10,000 in Damages
UPDATED Montgomery County firefighters are investigating what sparked a fire on the campus of Goshen Elementary School at 8701 Warfield Road on Sunday afternoon in Gaithersburg.
Fire and Rescue Spokesperson Pete Piringer said the fire involved the deck, handrail and wooden ramp of a portable classroom.
According to Piringer, the fire did not extend to the interior of the portable classroom.
He said the exterior damage is estimated at $10,000.
Piringer said there were no injuries.
According to Montgomery County Public Schools Spokesperson Dana Tofig, "Only one class was affected. It is a third-grade class that will be relocated until that area can be repaired. We hope to have everything fixed by Wednesday."
Tofig said there was no other damage to the school and the trailer itself was not seriously damaged.
U/D – Goshen ES, Warfield Rd, fire under control, no extension to interior of port classm, exterior fire involved ramp, walkway & hand rail

— Pete Piringer (@mcfrsPIO) May 3, 2015
8701 Warfield Rd, Goshen ES, portable classroom, deck & ramp on fire — Pete Piringer (@mcfrsPIO) May 3, 2015