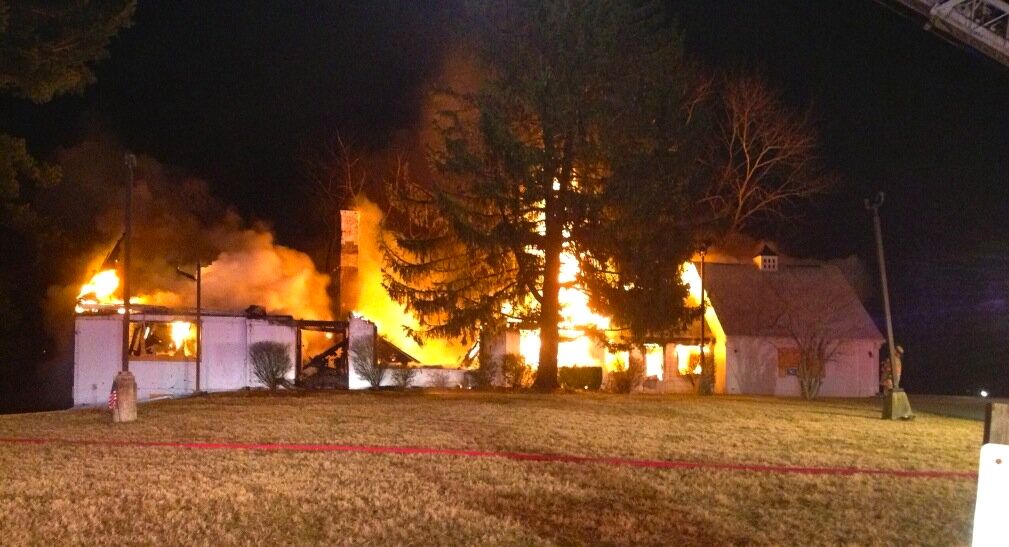 Fire Investigation Underway (Photo)
UPDATED 2/22
Montgomery County firefighters were dispatched at 4:30 a.m. on Feb. 21 to 175 Watts Branch Parkway in Rockville for an initial report of a fire in the woods.
Firefighters arrived on the scene and found a large, vacant building with heavy fire and smoke conditions. Officials said a second alarm was dispatched and additional units were requested. According to a press release issued by the Montgomery County Fire and Rescue Service, "the fire was well advanced upon the arrival of firefighters."
The  vacant and boarded up building was a complete loss, and an investigation is now underway to determine the cause of the fire.
The building, which served as a former residential treatment for youth and operated under the name "Karma Academy," closed several years ago.
Firefighters have estimated damages to the building at $250,000. There were no injuries.