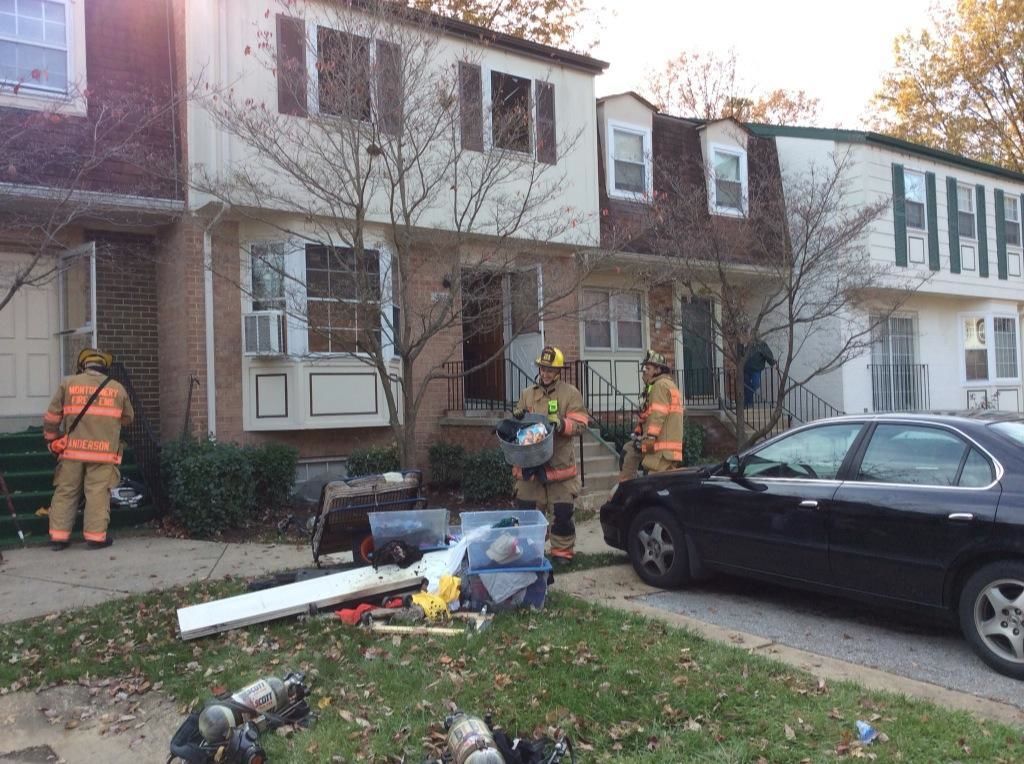 Fire Causes $100,000 in Damage and Displaces Nine People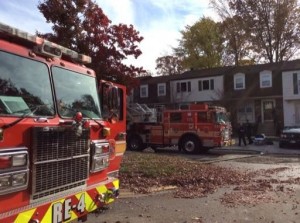 An unattended candle is to blame for a fire that caused $100,000 at a townhouse at 3808 Gawayne Terrace in the Silver Spring area, according to a Montgomery County fire and rescue services official.
Fire and Rescue Spokesperson Pete Piringer said the blaze displaced eight adults and one child from the home.
One person was transported to the hospital for smoke inhalation, Piringer said.
According to Piringer, there were smoke alarms in the residence but the safety devices were not working.
After the blaze was extinguished, firefighters went door to door in Georgian Colonies to make sure that adjacent neighbors' smoke alarms were working too.
An unattended CANDLE causes $100K in Damage & DISPLACED 8-10 people on Gawayne Terr TODAY SEE: http://t.co/8kdge7pp9x pic.twitter.com/zib9x6IrNU

— Pete Piringer (@mcfrsPIO) November 9, 2014
U/D smoke alarms present, but DID NOT function – #mcfrs FFs going door-to-door in Georgian Colonies checking ALARMS pic.twitter.com/2UQnBiPLdQ

— Pete Piringer (@mcfrsPIO) November 9, 2014
U/D Georgian Colonies Condos; 8 adults, 1 child displaced; Cause, accidental, candle; Damage, $100K; 1 civ NLT injury pic.twitter.com/GLYE2s45XR

— Pete Piringer (@mcfrsPIO) November 9, 2014
Gawayne Terr, 2-sty townhouse, small fire on 2nd Fl, numerous residents, 34-YO Female w/ smk inhalation, Pri3, NLT pic.twitter.com/2Nem8fEaiO

— Pete Piringer (@mcfrsPIO) November 9, 2014
Corrected Address – 3808 Gawayne Ter, Aspen Hill, bulk of fire knocked, #mcfrs addl fire/rescue (Task Force) units to assist

— Pete Piringer (@mcfrsPIO) November 9, 2014
3508 Gawayne Terr, 2-sty townhouse, fire on 2nd floor, report of people trapped

— Pete Piringer (@mcfrsPIO) November 9, 2014