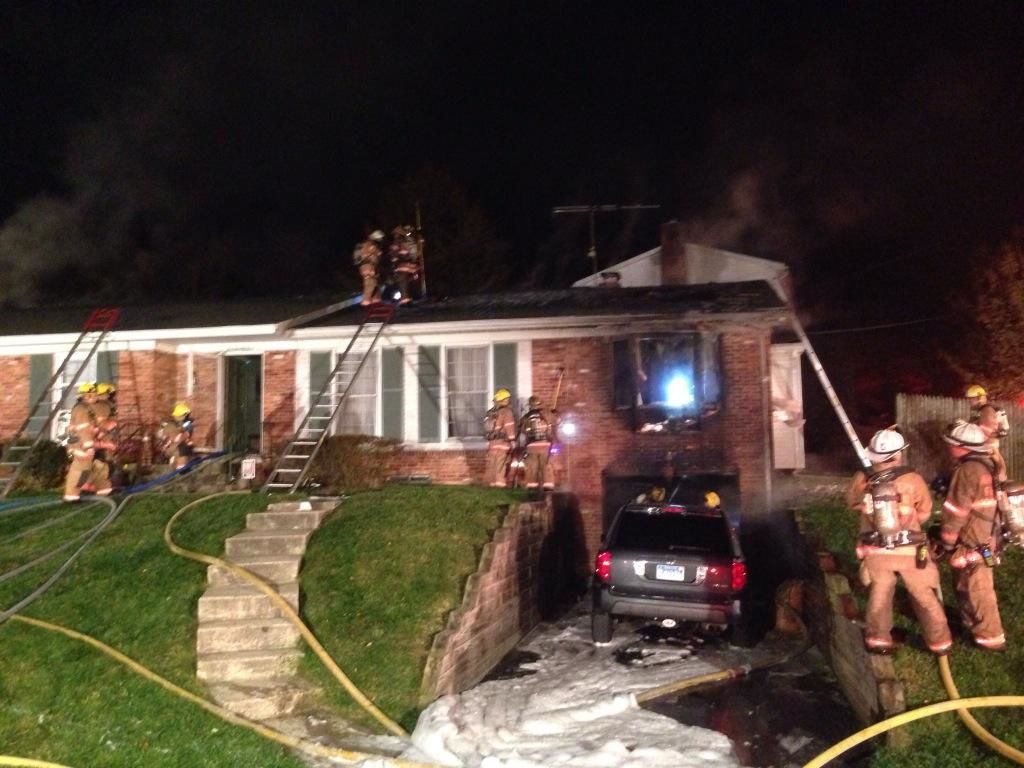 Fire Causes $130,000 in Damage in White Oak (PHOTOS)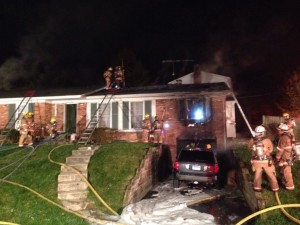 Montgomery County firefighters are investigating what sparked a fire on Tracy Drive in White Oak that has displaced three residents.
According to Fire and Rescue Spokesperson Pete Piringer, investigators believe the fire most likely originated in a vehicle engine parked at the home. He said the fire has been ruled accidental and damage includes $70,000 to the structure, $45,000 to the vehicles and $15,000 to the contents of the home.
U/D Tracy Dr, 3 adults displaced, #mcfrs Fire Investigators believe the fire most likely originated in vehicle engine pic.twitter.com/LIgW91Mdeu

— Pete Piringer (@mcfrsPIO) November 10, 2014
U/D Tracy Dr, Cause, accidental, but undetermined; Damage, $130k, incl, $70k structure, $45k vehicles; $15k contents pic.twitter.com/WXkriDfpQJ

— Pete Piringer (@mcfrsPIO) November 10, 2014
U/D Tracy Dr & Ithaca Dr, White Oak, significant $$ damage to car & structure, no injuries, 3 residents displaced pic.twitter.com/6aewSNZ6Dw

— Pete Piringer (@mcfrsPIO) November 10, 2014
U/D 1025 Tracy Dr, White Oak, vehicle fire extended into single-family house, fire under control, no injuries pic.twitter.com/OOGVGgpYeJ

— Pete Piringer (@mcfrsPIO) November 10, 2014
U/D Tracy Dr & Ithaca Dr, White Oak, significant $$ damage to car & structure, no injuries, 3 residents displaced pic.twitter.com/6aewSNZ6Dw

— Pete Piringer (@mcfrsPIO) November 10, 2014
U/D Tracy Dr, bulk of vehicle fire knocked, #mcfrs FFs checking extension on 1st floor, no injuries reported

— Pete Piringer (@mcfrsPIO) November 10, 2014
1025 Tracy Dr, White Oak, vehicle fire extending to garage & house, #mcfrs FFs on scene 1-sty house , firefight & checking extension

— Pete Piringer (@mcfrsPIO) November 10, 2014