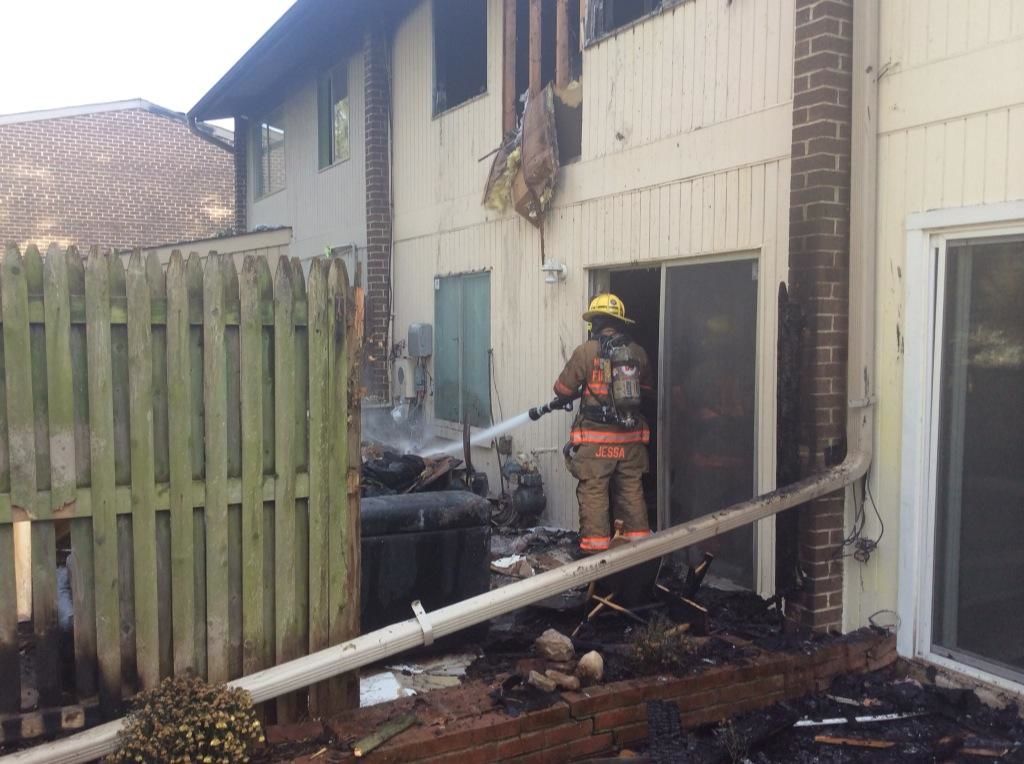 Fire Displaces 13 and Causes Estimated $800,000 in Damage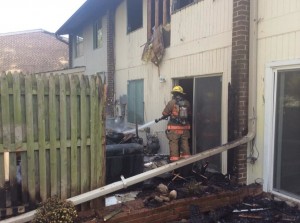 A townhouse fire caused an estimated $800,000 in damage on Saturday and displaced 13 people from four town homes in Montgomery Village.
It happened in the 9600 block of Horizon Run Road.
Montgomery County Fire and Rescue Spokesperson Pete Piringer said fortunately there were no injuries. He said investigators credited a 15-year-old boy with seeing the smoke and taking lifesaving action to help others, including his younger sister, exit a townhouse unit safely.
According to Piringer, investigators believe the fire was started by a child who was playing with matches.
Firefighters plan to return to the community today to talk with residents about fire safety and to check smoke detectors.
The smoke alarms were working in the damaged units, Piringer said.
The Red Cross is helping the community's displaced residents with housing.
TODAY 'After the Fire' initiative – #mcfrs FFs will return to 9600blk Horizon Run Rd, yesterday TH fire displaced 13 pic.twitter.com/T2IuhJzqPS

— Pete Piringer (@mcfrsPIO) November 23, 2014
Red Cross assisting 13 occupants who were displaced form a fire on Horizon Run Rd, in G'Burg, there were no injuries pic.twitter.com/llHCAtbfrn — Pete Piringer (@mcfrsPIO) November 22, 2014
# mcfrs Fire Investigators believe 15 YO brother's quick & decisive action were life-saving, neighbors called 911 pic.twitter.com/Ya9VC9lLpg

— Pete Piringer (@mcfrsPIO) November 22, 2014
More…Horizon Run Rd, 15-YO boy discovered smoke/fire, kept cool & assisted younger sister & dog to safety, no inj pic.twitter.com/XtqYZGfia7

— Pete Piringer (@mcfrsPIO) November 22, 2014
(1p) 9600blk Horizon Run Rd,G'Burg, townhouse fire – 4 THs damaged; Cause, child playing w/ matches; Damage, $800K pic.twitter.com/Bksq0irVEc

— Pete Piringer (@mcfrsPIO) November 22, 2014
Red Cross on scene at Horizon Run, G'Burg, assisting > dozen displaced by fire. Smoke Alarms activated & no injuries pic.twitter.com/dmtbJUYa7F

— Pete Piringer (@mcfrsPIO) November 22, 2014
U/D Horizon Run Rd, bulk of fire on 2nd Fl fire bldg knocked down, but significant fire extension to attic & exposures (neighboring units)

— Pete Piringer (@mcfrsPIO) November 22, 2014
9612 Horizon Run Rd, 2-sty middle of row townhouse, #mcfrs FFs just arriving w/ smoke showing, starting firefight, fire extension into attic

— Pete Piringer (@mcfrsPIO) November 22, 2014