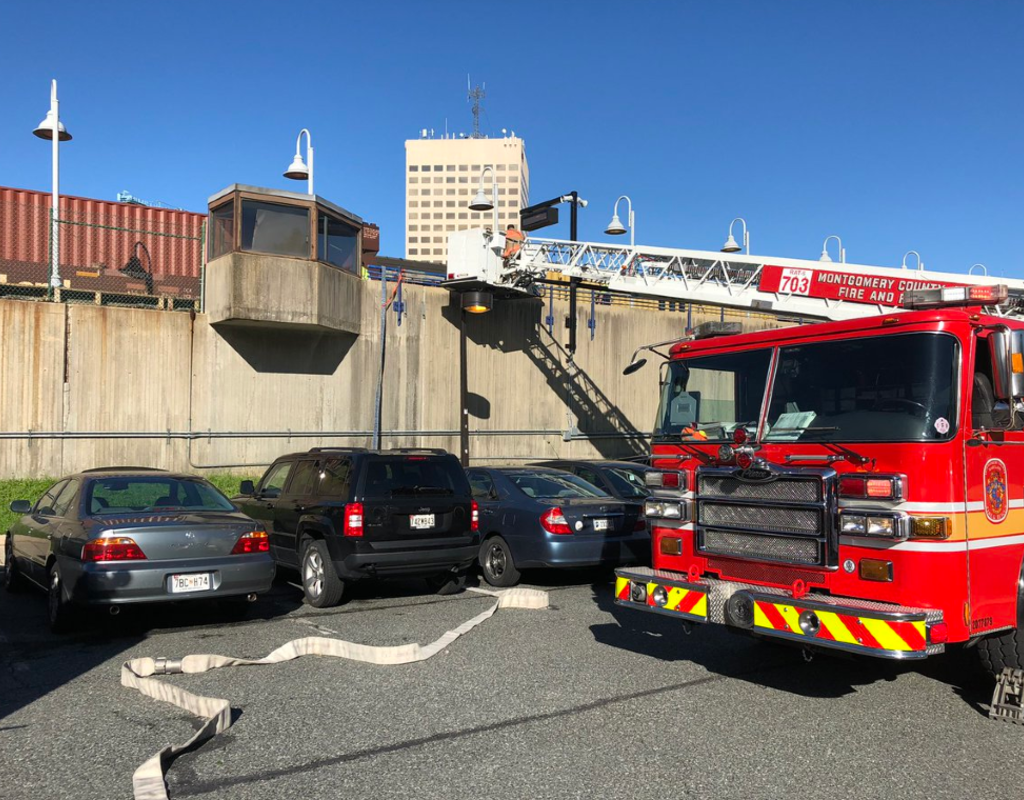 Fire Disrupts Freight Train Near Rockville Station
A CSX freight train was held up near the Rockville MARC station this morning when one of its cars started smoldering, according to Fire & Rescue Services spokesman Pete Piringer.
The smoldering contents were cocoa powder, Piringer said. The car was separated from the train and moved to another track. Other trains face delays but have been cleared to continue running, and the freight train is expected to resume its trip without the smoldering car.
Piringer attributed the fire as a result of improperly loading a shipping container, which resulted in friction with the train wheels.
2nd Update – MARC Brunswick Line Service Disruption — The Fire Department has released #2 track to operate by freight train at restricted speed. Trains will begin moving by the freight train, but some delays are still probable d… https://t.co/vfDNlXGeu7

— MTA Maryland (@mtamaryland) June 11, 2019
Update (initial call ~7a) Rockville MARC Station CSX Frieght Train – Freight Storage Container w/ smoldering contents (cocoa powder) Train cars being separated & smoldering storage container relocated (nearby side track) by CSX & Otherwise original freight train will move on pic.twitter.com/firkHKDcJl

— Pete Piringer (@mcfrsPIO) June 11, 2019
Update (initial call/dispatch 7a) Rockvilke MARC train Station -Train Fire https://t.co/j4u5n0Dwsd

— Pete Piringer (@mcfrsPIO) June 11, 2019
Update – Rockville Train Incident https://t.co/q6Aq7YMTqi

— Pete Piringer (@mcfrsPIO) June 11, 2019