House Fire on Littleton Street in Aspen Hill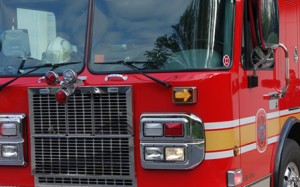 Montgomery County firefighters are on the scene of an early morning fire at 3911 Littleton Street in Aspen Hill.
Fire and Rescue Services Spokesperson Pete Piringer said a smoke alarm alerted ten residents, seven adults and three children, who were able to evacuate the residence. Piringer described damage from the fire as "moderate" and said the residents will be able to reoccupy the two-story house.
There were no injuries, according to Piringer.
So far, no word on what caused the blaze.
U/D – 3911. Littleton St, smoke alarm ALERTED 10 residents, incl 7 adults & 3 kids, all evacuated, no inj, they will be able to re-occupy

— Pete Piringer (@mcfrsPIO) January 15, 2015
Update – 3911 Littleton St. Fire under Control, no injuries, moderate damage, FFs engaged in overhaul & checking extension

— Pete Piringer (@mcfrsPIO) January 15, 2015
Traffic Advisory – Littleton St BLOCKED at Connecticut Av, Aspen Hill, due FD activity

— Pete Piringer (@mcfrsPIO) January 15, 2015
U/ D – Littleton St, 2-level house, fire in walls, all occupants out, FFs looking for source & checking extension, no injuries reported

— Pete Piringer (@mcfrsPIO) January 15, 2015
3911 Littleton St, Aspen Hill, 1-sty single family house, all occupants out

— Pete Piringer (@mcfrsPIO) January 15, 2015