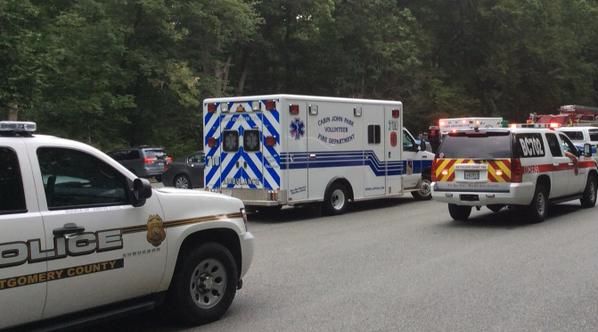 Fire Rescue Crews Recover Body from Potomac
Montgomery County fire and rescue boat teams recovered a man's body from the Potomac River near the Carderock recreation area on Sunday afternoon, according to a Montgomery County fire official.
Fire and Rescue Services Spokesperson Pete Piringer said the man is not believed to be the swimmer reported missing on June 3rd.
No other information has been released to date.
REPEAT Update – Potomac River near Carderock MCFRS boat teams w/ adult male body recovery NOT likely to be the missing (6/3) swimmer

— Pete Piringer (@mcfrsPIO) June 14, 2015
Update – Potomac River – Carderock Rec area – body recovery – thunder & lightning storm approaching area pic.twitter.com/XL8bUJt3Zg

— Pete Piringer (@mcfrsPIO) June 14, 2015
Update – adult male body has been recovered by #MCFRS from Potomac River near Carderock Rec 'rock climbing' area pic.twitter.com/ETQf2DNSnA

— Pete Piringer (@mcfrsPIO) June 14, 2015