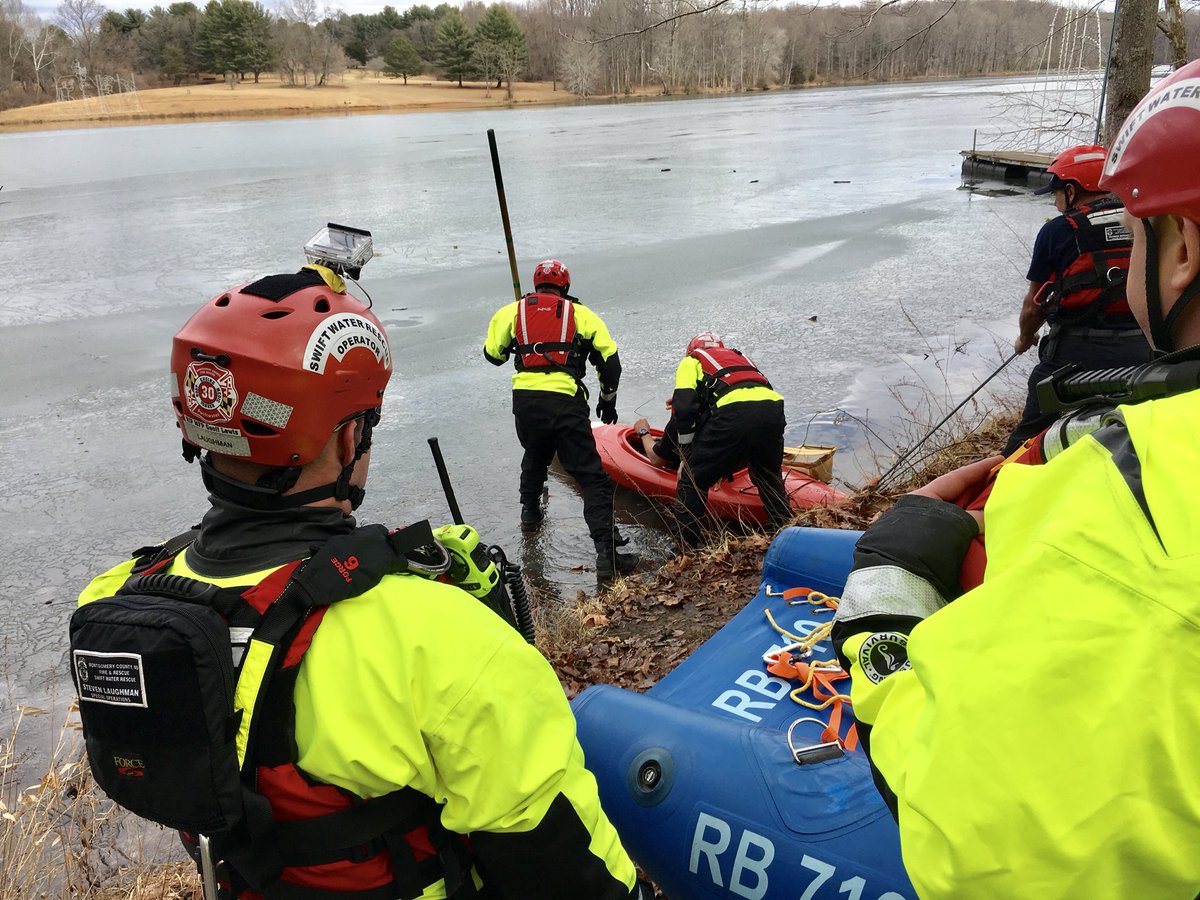 Fire and Rescue Crews Rescue Kayaker Stuck on Ice
Montgomery County Fire and Rescue Services were called in early Tuesday to help a kayaker who was reportedly stuck on ice at Seneca Creek State Park.
Pete Piringer, spokesperson for MCFRS, posted about the rescue on Twitter.
According to his Tweets, MCFRS swift water crews responded to the 11900 block of Clopper Road in Gaithersburg with several boats.
There were no injuries reported.
This story is developing and will be updated.
Update – Ice Rescue – Seneca Creek State Park – patient/boater has been removed from ice/water – Kayak stranded on ice, pulled back to shore by MCFRS rescue crews pic.twitter.com/u8FMqDmdYl

— Pete Piringer (@mcfrsPIO) January 23, 2018
Update – Ice Rescue – Seneca Creek State Park, lake near Dam, boater retrieving drone on ice become stranded, no injuries, MCFRS Spec Ops boat crews on scene assisting, ice conditions very unstable & unpredictable, current air temps upper 50s Near 60° pic.twitter.com/oF9bc9RV4U

— Pete Piringer (@mcfrsPIO) January 23, 2018
Seneca Creek State Park, ice rescue, kayaker stuck, BT729, BT740, SW730, SW730B, E753, AT708, A722, A708, PE708, BC703 on Call https://t.co/br9tLCqa7N

— Pete Piringer (@mcfrsPIO) January 23, 2018
ICYMI (~1130a) Seneca Creek State Park, Clopper Lake near Dam, kayaker stuck on unstable ice trying to retrieve drone, got stranded & called for help, MCFRS Spec Ops (Swift Water/Ice Rescue) & others assisted, fluctuating temperatures have made Area ice conditions unpredictable pic.twitter.com/gsxS29rLNN

— Pete Piringer (@mcfrsPIO) January 23, 2018