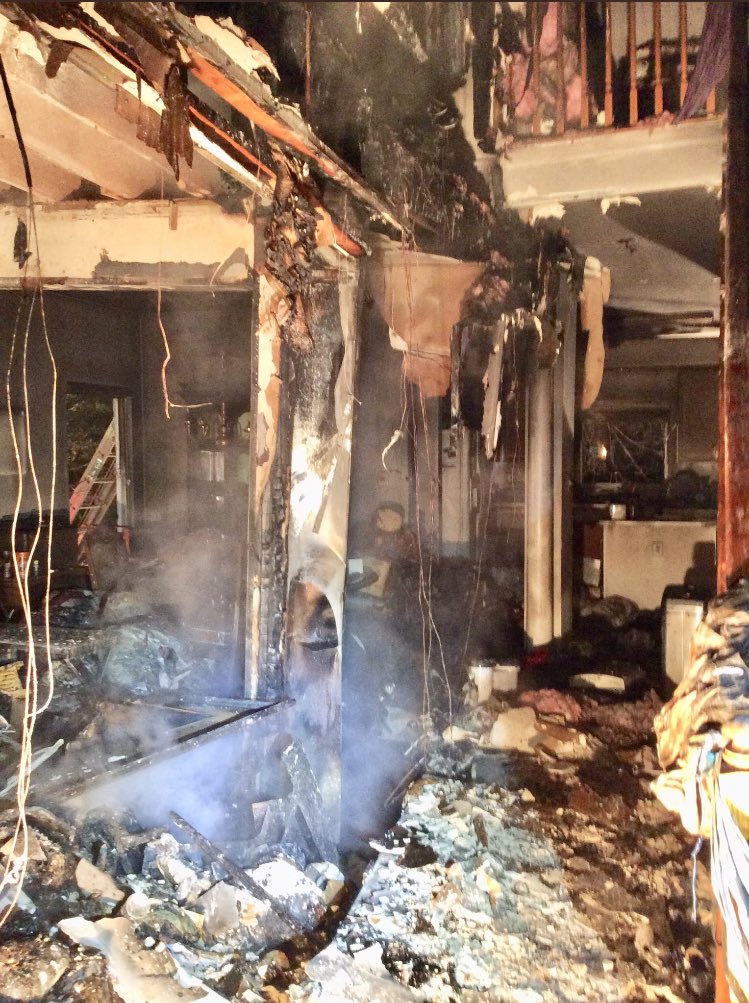 Firefighter Falls Through Floor Responding to House Fire
Early Thursday morning, firefighters responded to a house fire on the 21000 block of Emerald Drive in Germantown. While combating the blaze, officials say a firefighter fell through the floor, but was quickly rescued and had no injuries.
Officials say there were no occupants in the house at the time, and the blaze caused significant damage, leaving the home structurally unsound, and unsafe to occupy.
Spokesperson for Montgomery County Fire and Rescue Services, Pete Piringer said the cause of the fire is likely electrical in nature and was possibly due to a space heater. The occupant of the home has been displaced.