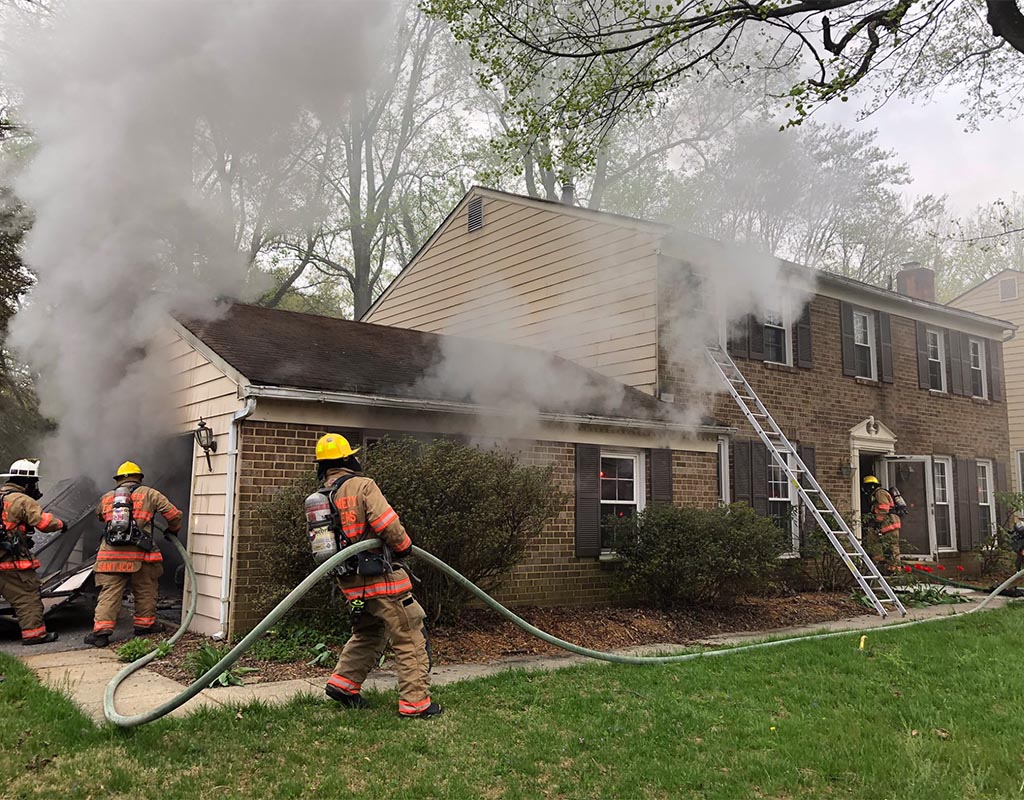 Firefighters Extinguish Fire in Derwood Garage, House
Montgomery County firefighters quickly extinguished a fire in Derwood on Thursday afternoon.
Capt. Jason Blake, the acting public information officer for Montgomery County Fire & Rescue Services, said that the fire was at a house located along Rydal Terrace. Fire officials tweeted that the fire was "primarily confined to the garage."
The cause of the fire is unknown, and fire officials said that no residents were home. As of now, no firefighters have been reported as injured, according to fire officials.
MCFRS crews making entry into a garage. @MCFRSNews pic.twitter.com/5a7Pqql2JR

— Jason Blake (@mcfrsPIO7) April 18, 2019
MCFRS units were clearing another call when a reported house fire in Derwood was dispatched. Quick response and extinguishment. No residents were home and no injuries were reported. Fire primarily confined to the garage, cause is under investigation. @MCFRSNews pic.twitter.com/7WzMgJqdSW

— MCFRSNews (@MCFRSNews) April 18, 2019
MCFRS is at a house fire, 7000blk Rydal Terr. Fire contained to the attached garage. @MCFRSNews pic.twitter.com/FVLK2FRD4V

— Jason Blake (@mcfrsPIO7) April 18, 2019