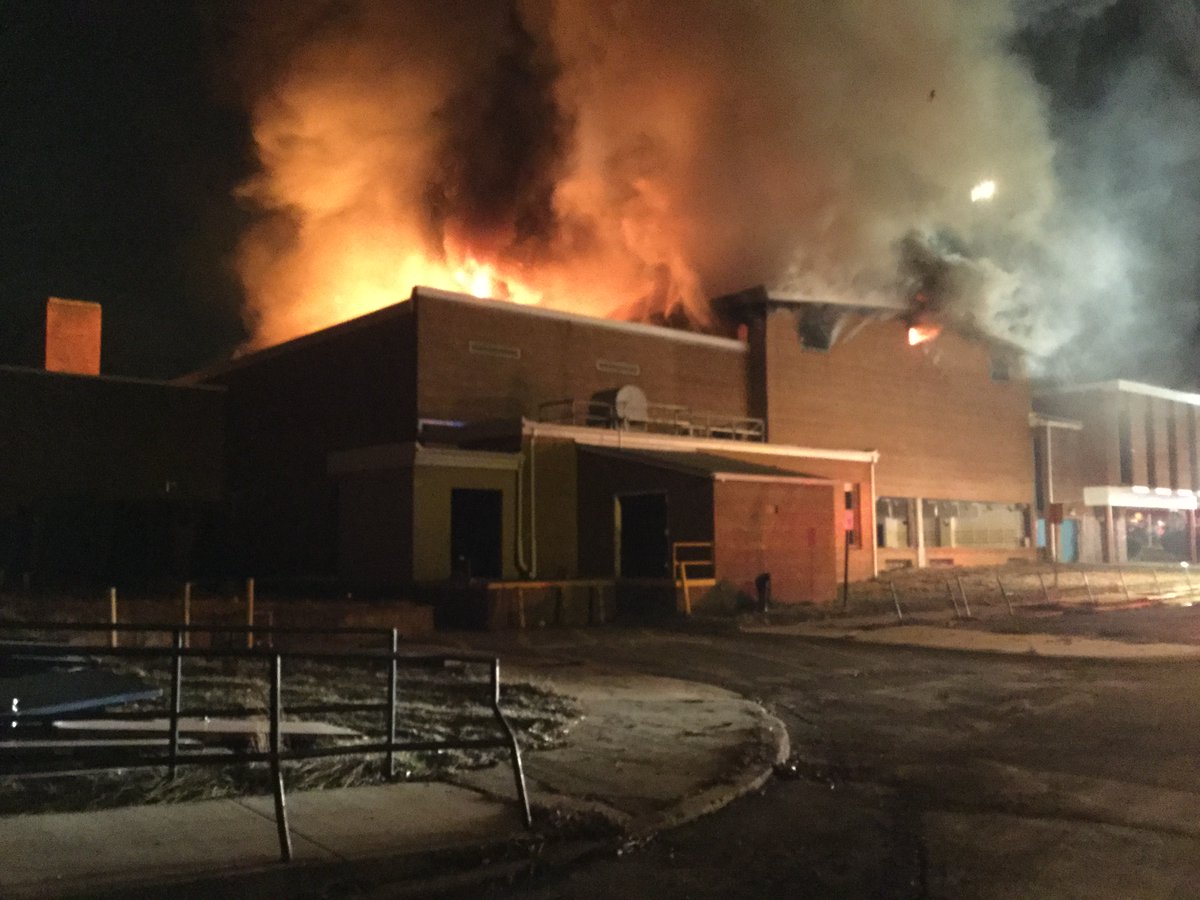 Firefighters Investigate Blaze at Gym at Old Farquhar Middle School in Olney (PHOTOS & VIDEO)
UPDATED Montgomery County firefighters are investigating what sparked a blaze that occurred overnight at the old Farquhar Middle School gym in Olney.
It happened around 1:15 a.m. at 17017 Batchellors Forest Road.
Fire and Rescue Spokesperson Pete Piringer said firefighters encountered heavy fire conditions at the two-alarm fire. He said about 75 firefighters battled the blaze.
"We are dealing with some heavy fire conditions, there was a partial roof collapse in the old gymnasium," said Piringer.
There were no injuries, according to Piringer.
Derek Turner, a spokesperson for Montgomery County Public Schools (MCPS), said the old school space is not used by MCPS students. Piringer said the old Farquhar Middle School is scheduled for demolition, and is fenced off from the new school campus.
The investigation into the cause of the fire continues.
MCFRS crews & Fire Investigators remain on scene after responding to 115a 2-Alarm fire @ old Farquhar MS in Olney, cause under investigation pic.twitter.com/uJFUZBC7Ql

— Pete Piringer (@mcfrsPIO) January 29, 2017
ICYMI (115a) 2nd Alarm – Old Farquhar MS, 17017 Batchellor's Forest Rd, cause under investigation, MCFRS crews/Fire Investigators remain OS pic.twitter.com/SML1Knhg85

— Pete Piringer (@mcfrsPIO) January 29, 2017
(115a) 17017 Batchelor's Forest Rd (old Farquhar MS) N/T Farquhar MS – 2nd Alarm nldg fire, fire contained, but not out, no injuries pic.twitter.com/EHUvzdCc5s

— Pete Piringer (@mcfrsPIO) January 29, 2017
Update 2nd Alarm 17017 Batchellor's Forest Rd (Old Farquhar MS) Cause, under investigation; Damage, none, scheduled for demolition (permit) pic.twitter.com/BK9wf0dBHQ

— Pete Piringer (@mcfrsPIO) January 29, 2017