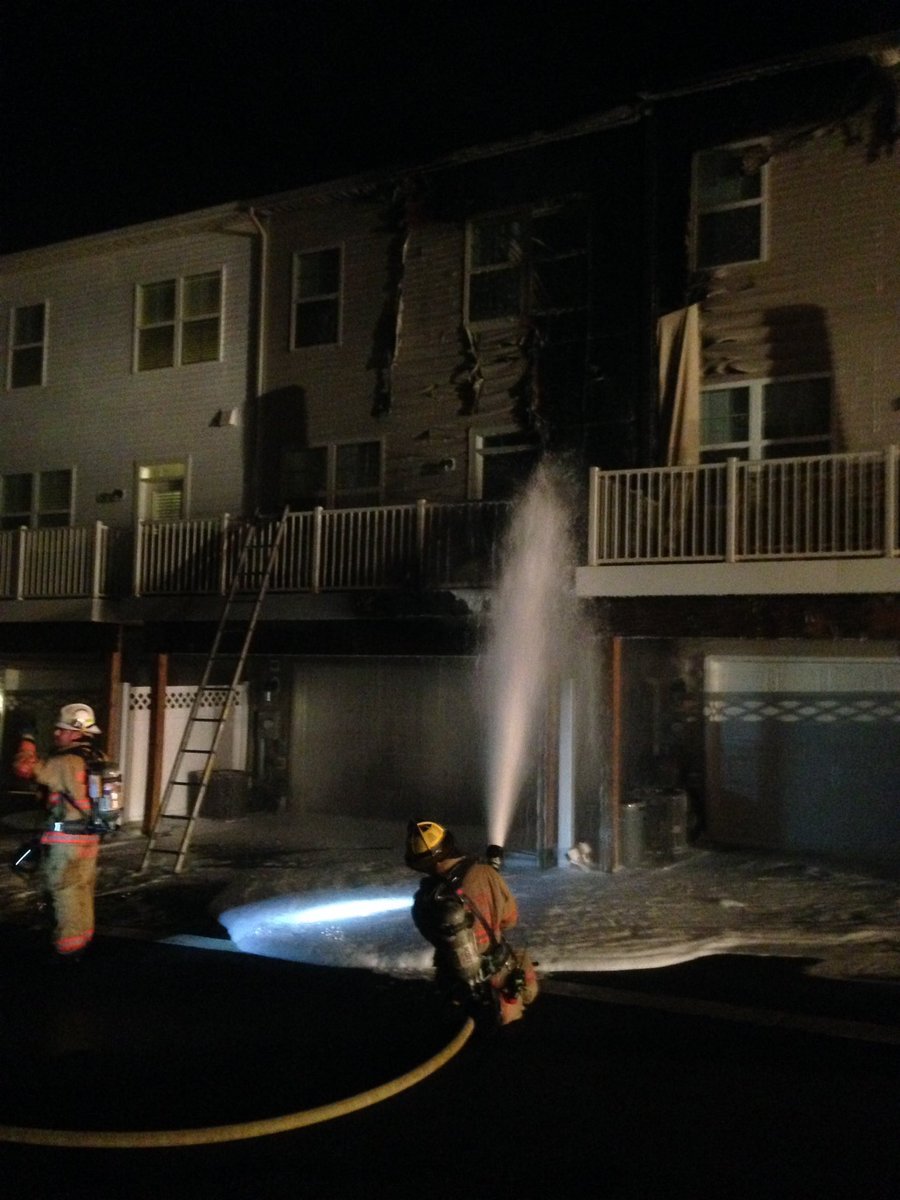 Firefighters Investigate Clarksburg Townhouse Fire as Arson (PHOTOS)
Montgomery County firefighters are investigating a townhouse fire that occurred early Monday morning in Clarksburg.
It happened around 5:45 a.m on Sept. 5 in the 22600 block of Majestic Elm Court.
Fire and Rescue Spokesperson Pete Piringer said when firefighters arrived at the scene the fire had extended to the rear of a neighboring townhouse.
According to Piringer, the fire was quickly extinguished and there were no injuries. He said smoke alarms alerted nearby occupants of the fire and they were able to call 9-1-1.
Piringer said the fire caused an estimated $75,000 in damages and, he said, investigators believe it was arson.
No other information about the cause of the fire has been released.
Anyone with information about this fire is asked to contact the Arson Tip Line at 240.777.2663.
Arson House Fire in 22600 blk of Majestic Elm Ct. Clarksburg. Anyone with info. Contact Arson Tip Line (240)777-2263 pic.twitter.com/1qR3IqCGe0

— MontgomeryCo.FEI (@MoCo_FEI) September 5, 2016
(545a) 22600blk Majestic Elm Ct, Clarksburg, Cause ARSON; Total Damage >$75k; smoke alarms functioned; no injury pic.twitter.com/03ch75SklM

— Pete Piringer (@mcfrsPIO) September 5, 2016