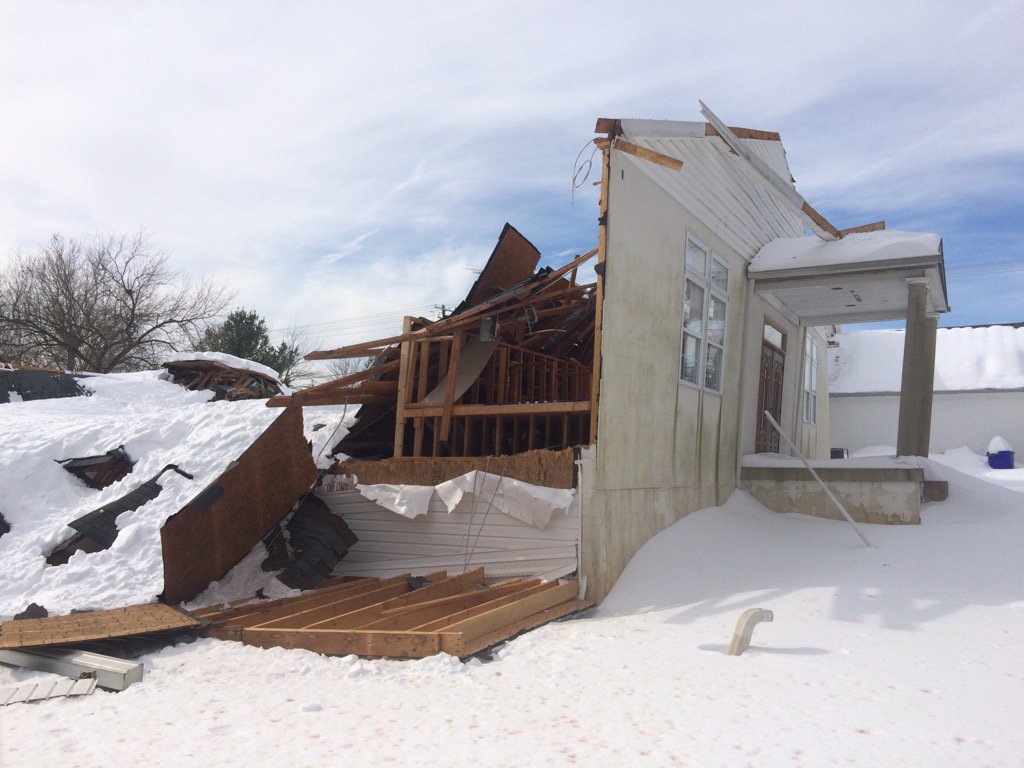 Firefighters Respond to Partial Roof Collapse in Silver Spring (VIDEO & PHOTOS)
Firefighters are responding to a partial roof collapse at a building on a church property on 14905 New Hampshire Ave. in Silver Spring.
According to Montgomery County Fires and Rescue Services spokesperson Pete Piringer, the building located on Shiloh Christian Fellowship Church property suffered "almost total destruction" due to the weight of heavy snow on the roof.
Piringer says the building  was unoccupied and no one was injured. The building inspector has been notified.
More-Shiloh Christian Fellowship Church, Cloverly, 14900blk New Hampshire Av, unoccupied, collapse, unsafe to occupy pic.twitter.com/Jj5mSqgxTw

— Pete Piringer (@mcfrsPIO) January 25, 2016
More…NH Av, bldg inspector notified, no injury, almost total destruction, unsafe to occupy, power shut off pic.twitter.com/lersvZEc98

— Pete Piringer (@mcfrsPIO) January 25, 2016
Structure Collapse 14905 New Hampshire Av, Church 'sanctuary' auxiliary bldg, partial collapse, unoccupied, no inj pic.twitter.com/sC0RLcqnSL

— Pete Piringer (@mcfrsPIO) January 25, 2016
14905 NewHampshire Av, Shiloh Christian Fellowship church sanctuary, partial collapse, no injury, bldg inspector requested, no fire hazard

— Pete Piringer (@mcfrsPIO) January 25, 2016