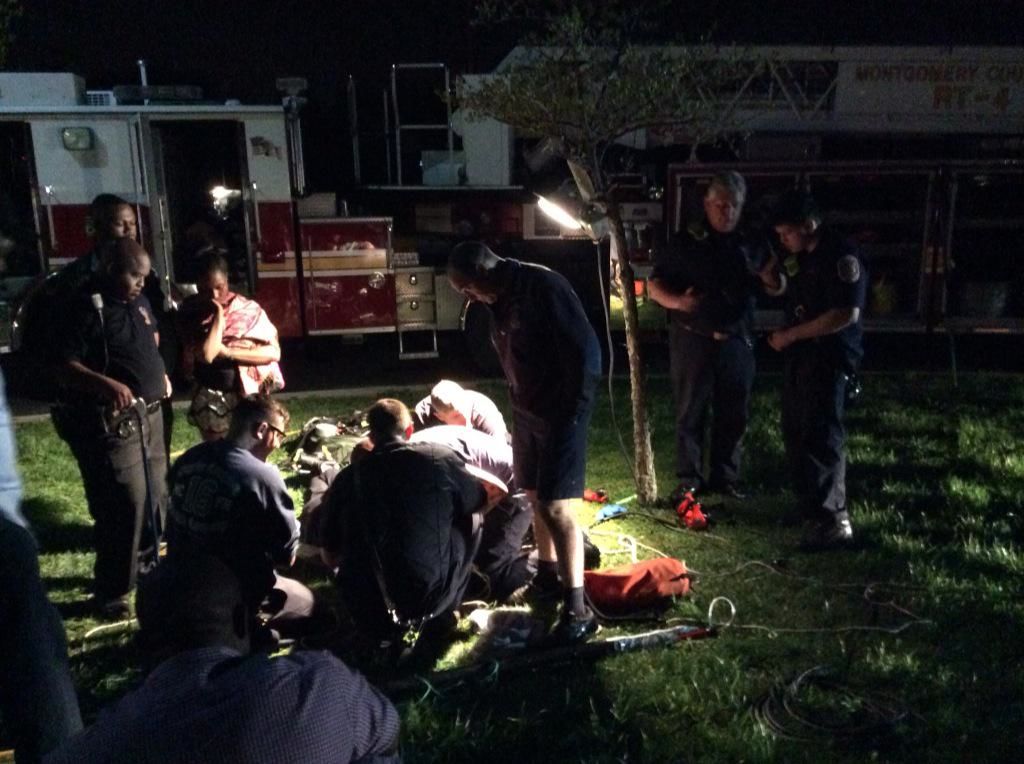 Firefighters Rescue Dog in Silver Spring (VIDEO & PHOTOS)
UPDATED April 19 It took over seven hours but Montgomery County firefighters have successfully rescued a small dog from a a six-inch pipe  that was buried about 12′ below ground, according to a Montgomery County fire official.
Fire and Rescue Spokesperson Pete Piringer said the call for help came in from the Pomeranian's owner around 6:30 p.m. on Saturday night at University Boulevard and Williamsburg Drive, near the entrance of Montgomery Blair High School in Silver Spring.
During the technical rescue, Piringer reported that rescue crews fed the puppy and provided it with oxygen underground.
The dog, named Blue, was reunited with its owner around 2 a.m. on Sunday morning at a local fire station.
PHOTOS | MCFRS
About 7hrs after getting stuck a pipe near MoCo Blair HS, a 9wk-old Pomeranian puppy was freed by #mcfrs pic.twitter.com/ugCDsgPTr1

— Pete Piringer (@mcfrsPIO) April 19, 2015
Update….University Blvd & Williamsburg Dr, near firehouse, trench rescue ops have begun in effort to extract dog pic.twitter.com/aZqtpsvORa — Pete Piringer (@mcfrsPIO) April 19, 2015
U/D – Univ Blvd & Williamsburg Dr, near Blair HS entrance – #mcfrs working to extract small dog from a 6″ pipe about 12′ below grad — Pete Piringer (@mcfrsPIO) April 19, 2015
630p FFs notified by a civilian that her small dog had fallen into a pipe #mcfrs & other agencies evaluating situation & ways to extract dog — Pete Piringer (@mcfrsPIO) April 19, 2015