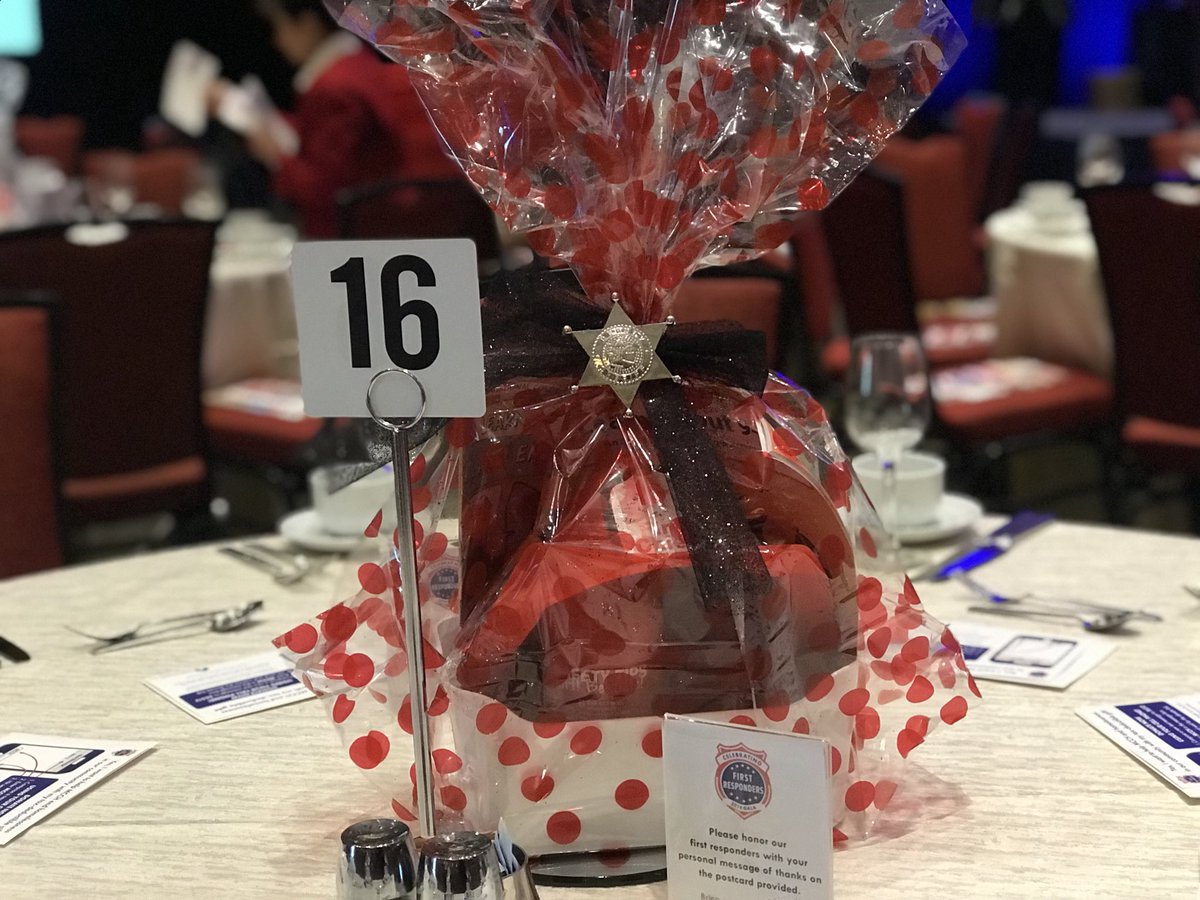 First Responders Honored by Montgomery County Coalition for the Homeless
Montgomery County's first responders were honored with the 2018 Distinguished Service Award by Montgomery County Coalition for the Homeless (MCCH).
County first responders were honored during the coalition's 2018 Gala held at the Bethesda North Marriott Hotel and Conference Center Thursday evening.
"First responders are often the first people to interact with individuals experiencing homelessness," said Debbie Ezrin, director of development and communications for MCCH. "They play a center role for connecting individuals in need with county services to help end homelessness."
More than 450 people gathered at the conference center to honor the county's first responders, the community partnerships, volunteers who contribute to the coalition's goal of ending chronic homelessness.
MCCH's gala serves as the organization's largest fundraiser and the money raised will go towards its programming.
The following people accepted MCCH's 2018 Distinguished Service Award on behalf of all first responders in Montgomery County:
Montgomery County Police Chief Tom Manger
Montgomery County Fire and Rescue Chief Scott Goldstein
Maryland-National Capital Park Police Acting Chief George J. Coleman
Takoma Park Police Chief Antonio B. DeVaul
Chevy Chase Police Chief John Fitzgerald
Sheriff Darren Popkin
Rockville Acting Police Chief Bob Rappoport
Gaithersburg Police Chief Mark Sroka
Hear more on why staff from Montgomery Coalition for the Homeless honored first responders in the video below:
Tonight each table features toys inspired by first responders that will be given to the formerly homeless children in MCCH programs after the event! #MCCHGala2018 pic.twitter.com/4wzwGwYrRd

— MCCH (@MCCHMD) May 3, 2018
Take a photo with one of our banners and use #MCCHGala2018 when posting on social media to let everyone know that you're helping to end homelessness! pic.twitter.com/TVvjPkQstY

— MCCH (@MCCHMD) May 3, 2018
Tonight my wife and I are helping @MCCHMD honor our @mcfrs @mcpnews @mcvfra and other #FirstResponders for helping to end #homelessness in @MontgomeryCoMD. Of course I'll be doing the live auction which features @HamiltonMusical tickets!! #mcchgala2018 pic.twitter.com/WuLuqDBugB

— Craig Rice (@RicePolitics) May 3, 2018
"How can you effectively help someone if they don't know where they are sleeping, where the next meal is coming from?" @MCCHMD #MCCHGala2018 #firstresponders #StandingOvation pic.twitter.com/Qat90NE5c8

— CNSI (@CNSICorp) May 4, 2018