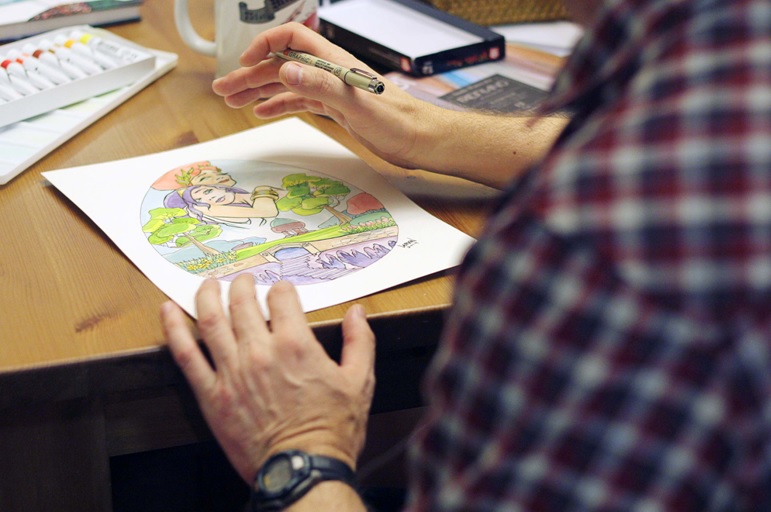 First Silver Spring Easter Egg Hunt Connects Local Artists, Businesses
It's not your average Easter Egg hunt. And that's the goal for Silver Spring Inc., as the organization gears up for what they hope is a cultural event that connects local businesses and artists with the community.
Between 1,100 and 1,400 eggs area hidden throughout Silver Spring for the first annual free hunt that runs from noon to 4 p.m. on April 19.
The eggs are hidden primarily in local businesses who are donating prizes as part of the event in an effort to introduce participants to small businesses in the downtown area.
"It presents a great opportunity to provide a fun, engaging activity that connects local artists, businesses and residents of Silver Spring," said Pete Tan, co-founder and director of Silver Spring, Inc.
"Silver Spring is at a phenomenal place right now in terms of having a critical mass of residents, entrepreneurship, and creativity that offers a lot of potential for doing interesting things in the community," Tan said.
There are two types of eggs that "hunters" will be looking for during the event.
There are traditional plastic Easter Eggs containing candy and designed to appeal to children, then there are special "eggs" made specifically for the event featuring local artists.
"The second type of egg is actually a piece of card stock cut to the shape of an egg," Tan said. "The front of this card stock has a print of an original piece of art designed by a Silver Spring artist. The back features some information about the artist and Silver Spring Inc., and also has a pocket in which there is a gift card of varying value."
In addition, there are a few special "silver eggs" that contain "major prizes" donated by Pyramid Atlantic and Silver Spring chocolatier Puja Satiani.
The event starts at the B&O Train Station where participants will get instructions before heading out on the hunt.
Tan and his organization hope that the event helps to engage and bring together the artists and businesses in the downtown area.
"There are a lot of people in Silver Spring with incredible talents, ideas, and skills. Let's get together and build," Tan said. "Silver Spring Inc. wants to make fun, engaging things happen, but we also want to enable other people to make fun, engaging things happen."
Find more information about Silver Spring, Inc. and the Easter Egg hunt through their website here.