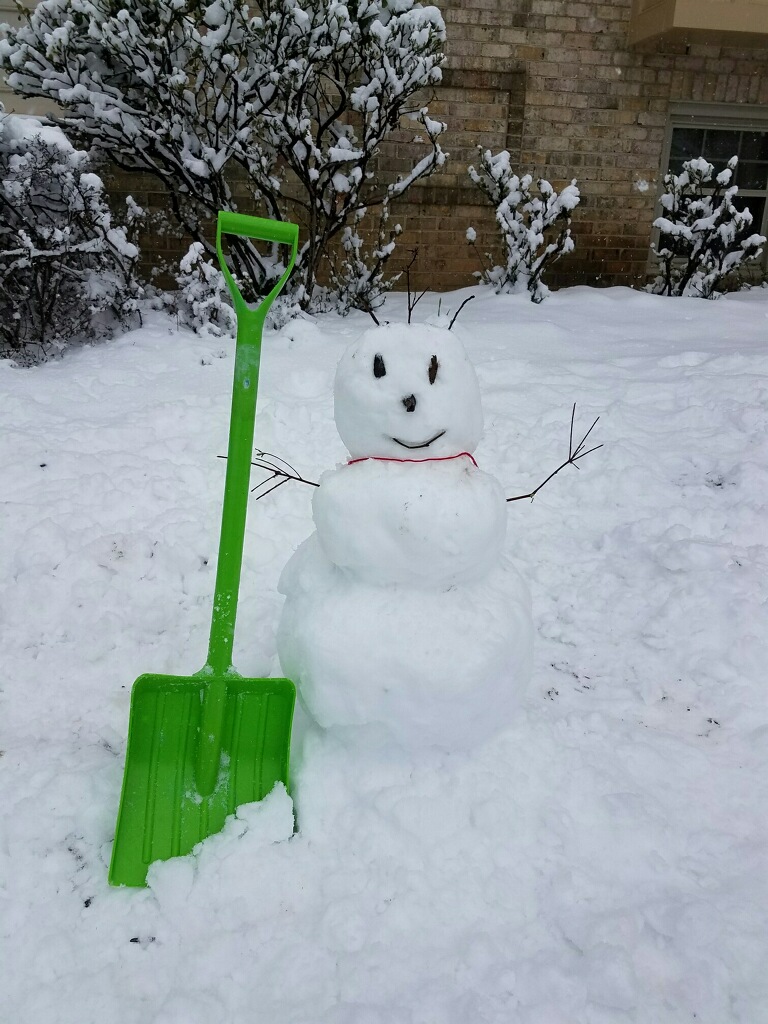 First Snow of 2019
Kids are enjoying the sledding on this snowy Sunday on the TPMS hill! Stay posted with @MCPS for updates on delays and closings! pic.twitter.com/1UStUmJb0X

— Alicia Deeny (@TPMSPrincipal) January 13, 2019
Crew working hard to keep sidewalks, entrances and exit to parking lots and garages accessible and safe. @MCDOTNow pic.twitter.com/3dx1K74cpZ

— MCDOT Parking (@MCDOT_Parking) January 14, 2019
Right now MCDOT Division of Highway Services is treating Emergency, Primary and Neighborhood routes throughout Montgomery County. Check the Online Information Portal (https://t.co/zArQAtqwX3) for the latest updates and to learn more about how the County responds to winter events.

— Nancy Navarro (@nancy_navarro) January 14, 2019
Budget Forum in Germantown Postponed
The budget forum scheduled for Jan. 14 at the BlackRock Center for the Arts in Germantown has been rescheduled to the Thursday, Jan. 31, because of the snow.
Free Parking
Parking is free in county garages, lots, and on the street, Monday, Jan. 14.
The Big News is Closures
The Jan. 13 snow wreaked havoc on schedules.
Come back to this page for updates.
Tonight's @MCCivicFed January meeting with forum on Pedestrian Safety is canceled. Enjoy the snow. Thanks to our planned participants @DaleDriveSafety @montgomeryplans @MDSHA @AlanBowser We hope to be able to reschedule in the future.

— MCCF (@MCCivicFed) January 14, 2019
Please tweet the following: Tonight's Board of Education Operating Budget Hearing is canceled and rescheduled for January 16, 2019

— Moco BOE (@mocoboe) January 14, 2019
@MontgomeryCoMD departments and offices are CLOSED today, Monday, Jan. 14. Essential employees must report as scheduled.

— Montgomery CountyHHS (@MoCoDHHS) January 14, 2019
Tonight's @mocoboe operating budget hearing is canceled and rescheduled for January 16, 2019.

— MCPS (@MCPS) January 14, 2019
#ServiceAlert: Due to weather conditions, all Montgomery County Public Library Branches will be closed today, Monday, January 14th.

— MCPL (@MCPL_Libraries) January 14, 2019
MC ALERT: Montgomery College is CLOSED today, Monday, January 14, 2019 due to hazardous travel conditions. All scheduled events, including the collegewide opening meeting, are cancelled.

— Montgomery College (@montgomerycoll) January 14, 2019
Snow Day on Monday is a game changer –

Our Basketball games that were supposed to be on Monday 1/14 have been rescheduled to Tuesday 1/15.

Spread the word.

— Northwood Athletics (@NHS_Gladiators) January 14, 2019