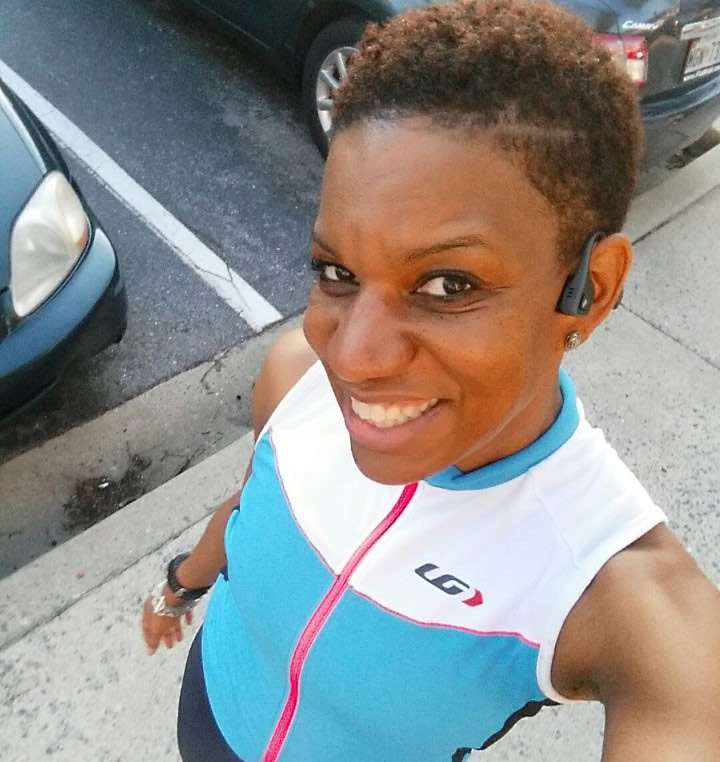 Fit and Fabulous while Striving for Progress not Perfection
Fitness is not only an experience but it is a journey that can take you to different levels of feeling comfortable to uncomfortable depending on the level of activity. No person should shy away from being fit as the rewards and benefits are amazing with muscle strength, increased mental capacity and clarity, cardiovascular just to name a few. Suffice it to say it certainly outweighs to moving at all. The best way to view the journey is to focus on the mental as well as the physical components of it all. Fitness brings you into another world where you have time to think, imagine, hope and most of all inspire and motivate you to keep moving. 
Read Tamieka's story and you will be inspired if not motivated that slight set-backs does not mean that your dreams and aspirations are over. The plan is to focus on another form of activity to stay in the game. Tamieka continues to inspire many women of all levels of fitness to be the best "YOU" can be at your level. 
Tamieka's Journey: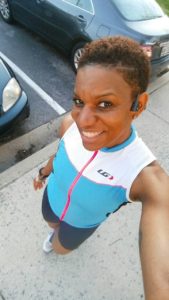 I have been running since high school and in my late twenties and thirties, I ran a 5K here and there but nothing too serious and nothing that I was really committed to.  Fast forward to June 2013, while playing football I tore my right ACL and meniscus.  Getting past the devastation, I put my energy into rehabbing my knee to be able to play in Nationals in January. Part of my rehab was to run to put pressure on my knee and build strength in my quads.  With the support of my Dr. and my PT, I set my goal to run the annual Turkey Trot in November 2013 (4 months post-surgery). With that mission accomplished, I regained my love of running.  Luckily, I found an awesome group of ladies who ran with a local BGR (Black Girls Run) group and with their support and hypnotizing (LOL), I signed up for and ran my first Half Marathon in 2014.  From 2014-2015, I had an amazing running career and experiences with 2015 being my year where I made Personal Best in every race distance that I ran (5K-Half Marathon) and participated in my 1st Ragnar Race.
In 2016, my longer-distance running came to a screeching halt as I developed severe arthritis in my right knee. Through discussion and support, I transitioned to multi-sport activities and completed my first Sprint Triathlon in the Fall of 2016 and another one in the Spring of 2017.
This year (2018), I have made yet another transition with my running journey where I have had to stop denying the pain and damage that longer distance running was causing my knee and my overall joy of running. In April, I made the painful but smart decision to run my last 15K and 10K.
As with life, my running journey is forever moving and shifting, and I must continue to move and shift with it.  As of today (July 2018) I have had to make another decision that equates to limited to no running until I can get my knee pain under control.
I have transitioned my Fall Triathlon to an Aqua Bike option to eliminate the running component of the race. I feel good about that decision and looking forward to continuing with this journey and following it in whatever direction it takes me.