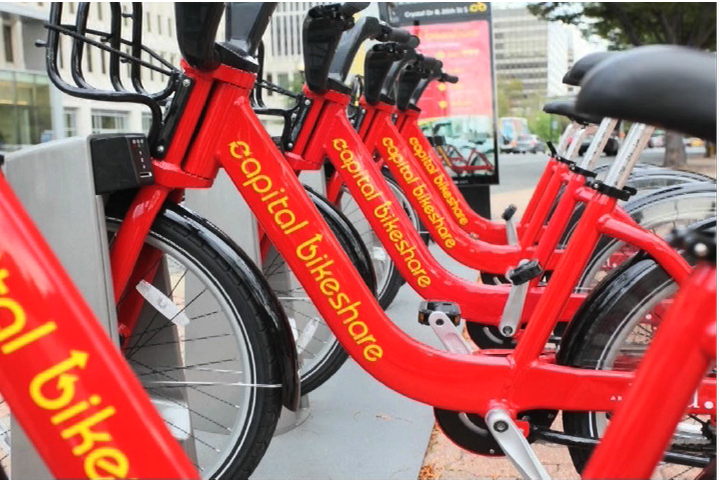 Five Cheap Rides to the Polls When You Don't Own a Car
Make sure transportation isn't an issue for when you cast your ballot in Montgomery County.  Here are five ways to ride to the polls for free, or at an affordable price.
Bike to your polling location. Download the Capital Bikeshare App on your phone and unlock the free 24 hour pass. The pass is valid for "unlimited 30 minute rides" on Election Day. (Don't forget to wear a helmet!)
Don't forget – FREE Capital Bikeshare rides on Election Day!!!
By using the CaBi APP you can unlock a FREE 24 hour pass, valid for unlimited 30 minute rides during Election Day.
Offer valid only on Tuesday, November 6, 2018. pic.twitter.com/r2pqORc822

— mococommuter (@mococommuter) November 5, 2018
2. Take a free "Motivate" Bike.  Motivate is Lyft's bike sharing program. Just use the code "BIKETOVOTE."
🚨🚨🚨JUST ANNOUNCED: Free rides on Election Day in all of our #bikeshare systems nationwide. Learn more on how to access free day pass on 11/6 ⬇️ https://t.co/TwLA9VfZ78

— Motivate (@motivate_co) October 29, 2018
3. Take a Lyft.  Lyft is offering 50% off your ride to the polls on election day.  Get your promotional code here.
November 6, all Lyft rides to the polls are 50% off. Let's get your voice heard. Get your promo code: https://t.co/jncLkkl8yn #TheRidetoVote pic.twitter.com/uc4z71ujiQ

— Lyft (@lyft) November 5, 2018
4. Take an Uber! Not only is Uber offering $10 discounts on rides to the polls, they are also making it easier to use the application to find your polling location.
Your vote is what drives democracy forward. Learn where your local polling place is and get there with a discounted ride: https://t.co/A0l641s5IE pic.twitter.com/7K1h7hWQKg

— Uber (@Uber) November 5, 2018
5. If you live in Silver Spring, take a free Lime scooter or bike. Download their app, use the code LIME2VOTE18, and take a free 30-minute ride to your polling location
On Nov. 6th, we are offering free rides to the polls. 🇺🇸 🗽#CitrusGotReal #BeAVoter #electionday #electionday2018
Details here: https://t.co/BsJGMsVs85

— Lime (@limebike) October 25, 2018
Make sure you have a plan before casting your vote tomorrow!