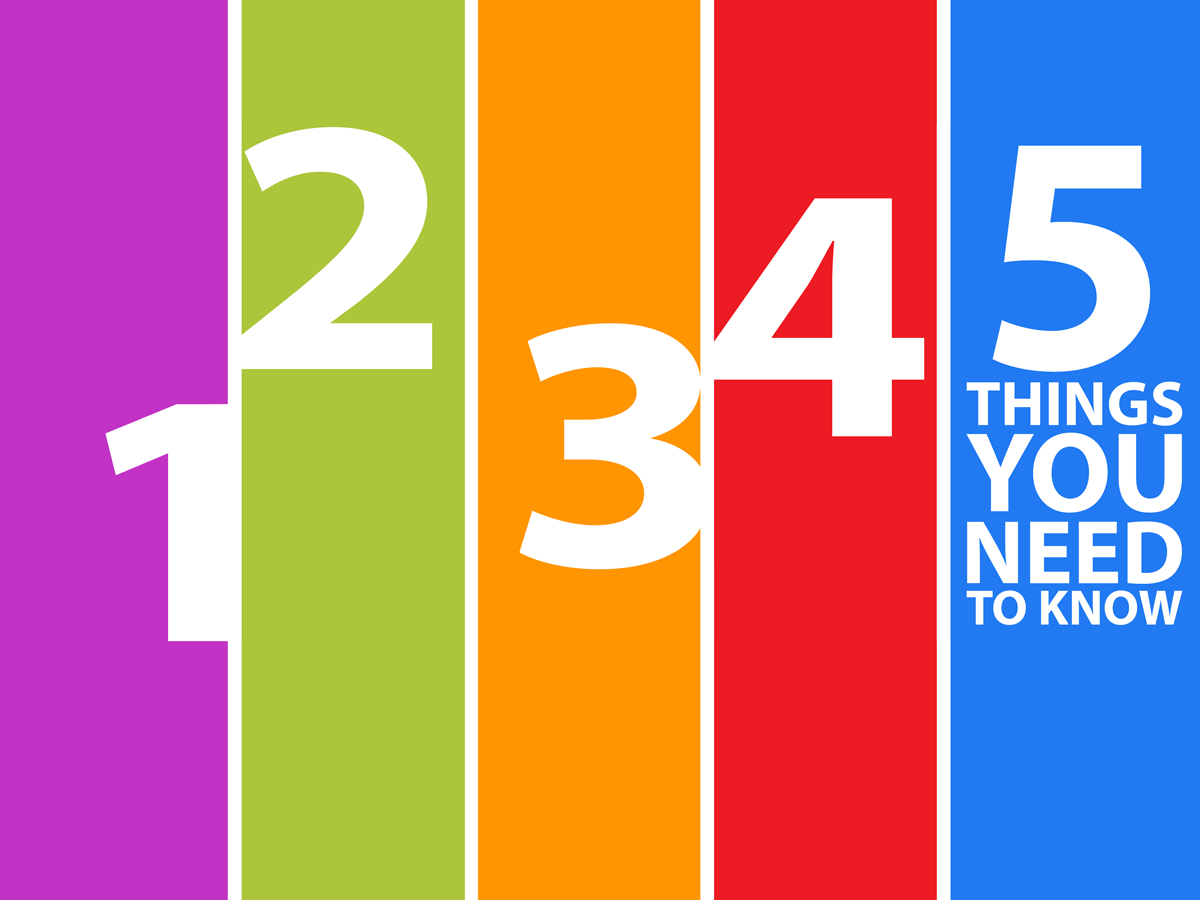 Five Things to Know for May 9 in Montgomery County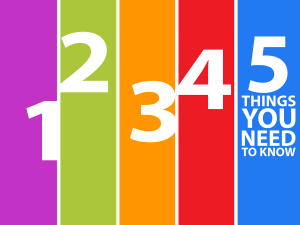 Today is Thursday, May 9.  Just a friendly reminder that May is National Electrical Safety Month, and it's a great time to raise awareness on how to avoid potential electrical hazards.
Here's what's happening in Montgomery County today:
1. Planning Board Meeting: There will be an E-Bikes and E-Scooters Parks Directive Presentation from 9:00 am to 12:30 pm at the Planning Board Headquarters. Planning Board Discussion will include consideration of a Park Directive to establish a six-month pilot program to allow e-bikes and e-scooters on certain hard-surface "hiker-biker" trails throughout Montgomery County parkland.
2. Bethesda Cares' 2019 Spring Reception: Bethesda Cares is celebrating its first annual spring reception today where they will discuss new initiatives for ending homelessness in Montgomery County. This event will be held from 5:00 pm – 7:00 pm at the Hyatt Regency in Bethesda [1 Metro Center in Bethesda]. If you would like to purchase a ticket, you can do so here.
3. Maryland PSC Seeks Public Input on Pepco Rate Increase Request: The Maryland Public Service Commission is hosting a public comment hearing on the request by the Potomac Electric Power Company (Pepco) to increase its electric distribution rates by nearly $29.3 million. Pepco serves 578,000 customers in Montgomery and Prince George's counties. The proposed rates would result in an increase of about $3.51 on the monthly bill of the average residential customer. Members of the public who wish to comment on the matter are welcome to attend the hearing at 6:30 p.m. at the Montgomery County Council Office Building (3rd Floor Hearing Room) 100 Maryland Avenue in Rockville.
6:30 p.m. May 9 (Montgomery Co. Council Office Bldg., 3rd Floor Hearing Rm., 100 Maryland Ave., Rockville, MD). Written comments may be submitted by May 15, visit https://t.co/vQrHfQv5t5 for details.

— Pepco (@PepcoConnect) April 29, 2019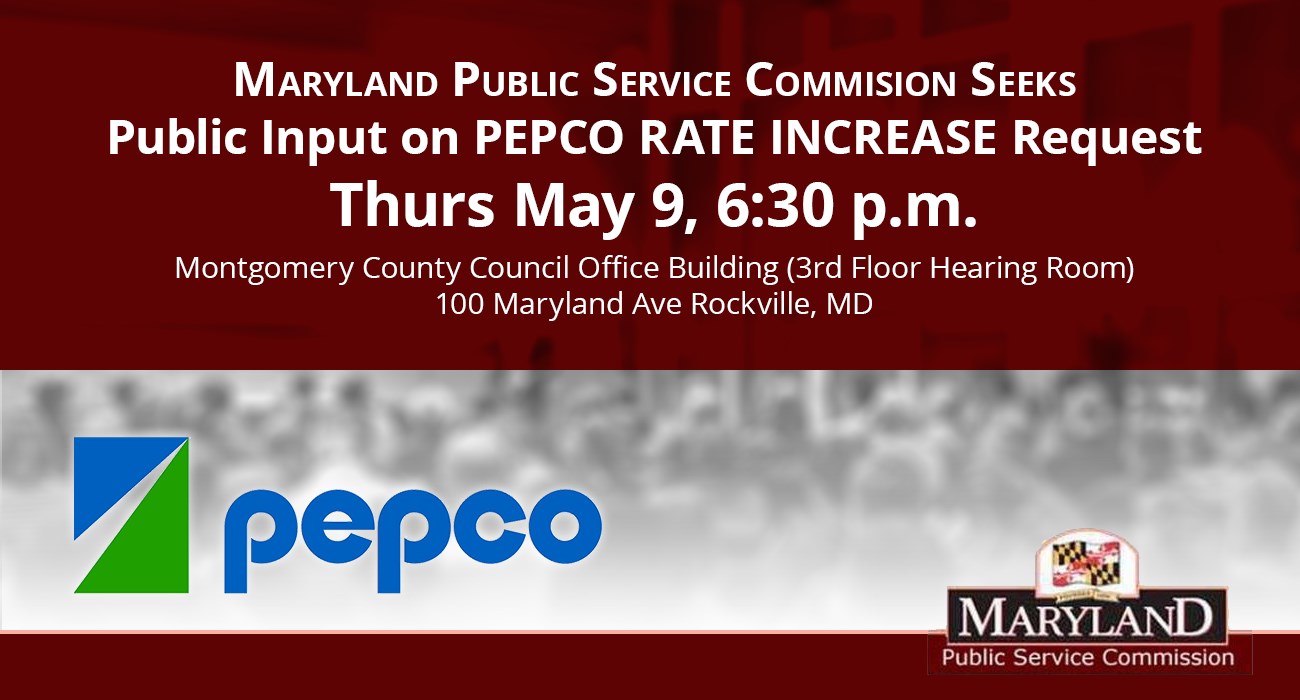 4. Rockville Seeks Solutions for Vacant Shopping Center: The City of Rockville wants to hear from the public about what they'd like to see happen at a 7.32-acre former shopping center at the corner of Wootton Parkway and Hurley Avenue. This event will take place from  7:00 – 9:00 pm at the Korean Presbyterian Church at 800 Hurley Ave. The city has hired a consultant/facilitator to hold a community meeting. Registration is appreciated but not required.
5. Kids in Need of Defense (KIND), Representing Children in Immigration Matters – Part 2: Asylum: Learn more about the U.S. immigration system, obtaining advocacy experience, and providing valuable pro bono legal representation for a vulnerable child facing deportation. The presentation will cover an overview of unaccompanied immigrant children and the laws that affect them. This introductory training is required for new KIND pro bono attorneys prior to taking on their first KIND case but there is no requirement of accepting a case to attend the training. The training will take place from 12:30 pm- 1:30 pm at Bar Association of Montgomery County Building, 27 W. Jefferson Street in Rockville.  RSVP to infobaltimore@supportkind.org.
One more thing, there will be an Employment Fair this Saturday (May 11) from 10am-2pm at the East County Recreation Center.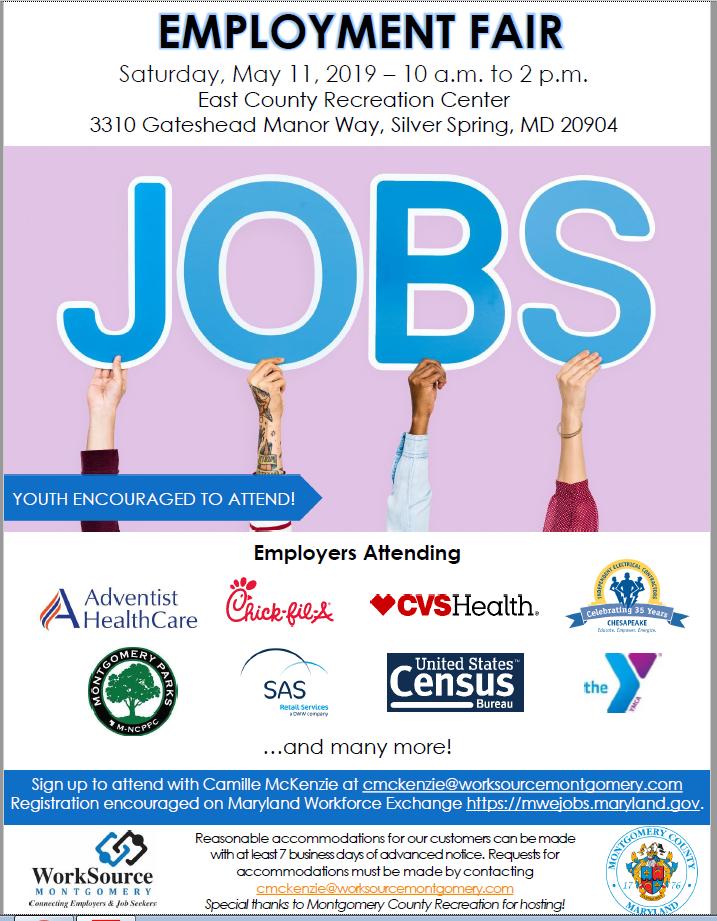 For the latest news and events in Montgomery County, stay with MyMCMedia. We hope you will also follow MyMCMedia on Facebook, Twitter and Instagram.