Five Upcoming Music Fests in Montgomery County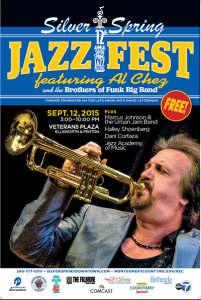 Summer may be winding down but there is still a lot of outdoor music on the horizon in Montgomery County.
In fact, there are five upcoming music festivals planned for the next month.
The Brazilian Music Fest is scheduled for Aug. 30 in Wheaton. The Silver Spring Jazz Fest is set for Sept. 12. One week later, the Bluegrass on the Farm festival takes place on Sept. 19 in Derwood. The Takoma Park Folk Fest is planned for Sept 20 and the Hometown Get Down is scheduled for Sept. 25 and 26 in Clarksburg.
You can find more information about these festivals on the county's Conference and Visitors Bureau website, here.