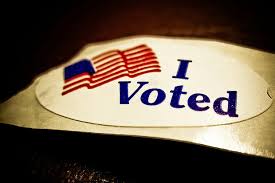 Five Ways to Be Politically Involved (Without Running for Office)
Speculations on who will succeed U.S. Senator Barbara Mikulski to represent Maryland have been brewing since last month. Mikulski's retirement opens the door for women leaders such as Congresswoman Donna Edwards (MD-04) to jockey for the seat. Running for office is one way to provide a voice to issues that affect communities and neighborhoods in Montgomery County. However, becoming an elected official and running for higher office is not for everyone. For this reason, here are five ways for women to get involved in the political process and get qualified, diverse candidates into office:
5. Vote. Vote during the special, primary, and general elections. Voting is a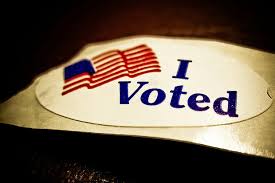 political action.  The Center for American Women and Politics at Rutgers University revealed trends showing that women outnumber men in voter turnout. In 2012, among the adult population that reported voting, nearly 67% of voters were women compared to 60% whom were men. Many have attributed these outcomes to the women's suffrage movement – after all, America's women leaders who came before us paved the way for this generation to cast their ballots. Do not wait until 2016 to register to vote in Maryland. Your vote is the opportunity to voice your needs.
4. Get out the vote (GOTV).  While putting campaign signs up may help make a candidate's name more visible, we know that signs don't vote. People vote. Which is why rallying others in your neighborhood to vote is so important. GOTV season is your chance to build on the leadership skills you may already have under your belt in communications, customer service, or policy. Perhaps you just like meeting people. GOTV for a candidate by talking to other voters or raise awareness about specific candidates in your community with a faith based group, community based organization or professional organization. Hold a phone bank and call your friends and family to remind them to register and go out and vote. This can take as little as an hour to a few hours. A donation of your time is even more valuable than donating money.
3. Donate to political candidates. In addition to gender parity among those who hold elected offices, a gap also exists between men and women who donate to political campaigns. Women can give voice too with their money, simply by writing a check or donating online to qualified diverse candidates running for seats at the local, state, and/or federal level. The donation amount whether big or small goes a long way in terms of providing resources that help operate the political campaign.
2. Support a program that trains women to run for office. Several programs already exist to prepare women to become candidates or political operators. Spread the word and contribute to organizations such as Emerge Maryland, which provides campaign tools to aspiring diverse women leaders in politics. Can't make a donation now? Then take a few seconds to like Emerge Maryland on Facebook or follow them on Twitter, and you've already completed action step number two!
1. Become a full-time campaign staffer for a political candidate. Ethnically diverse women experience double standard in terms of race and gender as campaign staff, operatives and consultants.  Who are America's campaign staffers? The New Organizing Institute (NOI) reported that in 2012, NOI's data showed that African Americans accounted for 22 percent of federal campaign staffers, while nearly 10 percent were Latinos and only 2 percent were Asian American. The numbers for women were a little more promising. Among all federal campaign workers, more than 45 percent of them were women. However, the crosstabs revealed that nearly 17 percent of all campaign workers were women of color. Help close the gap. As a staffer, you can bring to the table unique perspectives in approaching voters, constituents, donors, and supporters.
Take on one or more of the 5 ways to be politically involved.  Your political actions will make a great difference.
Have you already taken one or more of these actions in Maryland or another state? Share your experiences on "Politics Within Politics"! Email Tonia at:  abuoyedpath@gmail.com. Get the latest news on Twitter: @abuoyedpath #politicswithin
 Special thanks to @DenizenChau who contributed to this month's blog post.