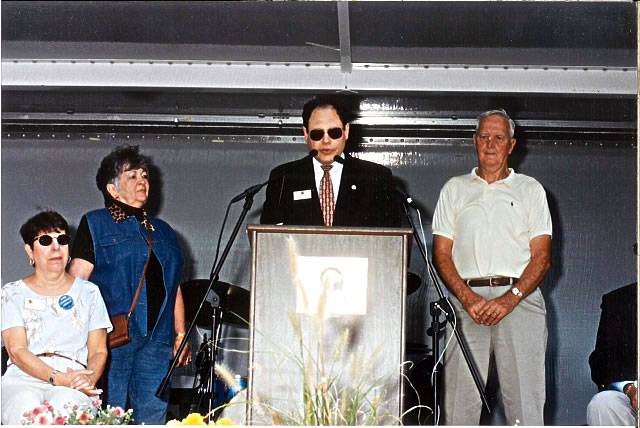 Flags Fly at Half-Staff in Gaithersburg in Honor of Harvill (Photos)
Gaithersburg Mayor Sidney Katz has ordered the city of Gaithersburg flag to be flown at half-staff from now until Monday morning, March 3, in honor and remembrance of football coach John Harvill, who passed away late last year.
Harvill coached the Gaithersburg High School football team for 43 seasons, winning two state championships along the way. He was the most winning coach in Maryland upon his retirement in 2000 and was named Gaithersburg's Distinguished Citizen of the Year in 1995.
"Coach Harvill was a great football coach, a great friend, a great mentor, and a great man," said Mayor Katz. "His prowess as an outstanding coach is evidenced by his winning record. But to me, what is even more evident is his impact as a role model. He helped define the character of this community, living life with strong moral fortitude and sharing his compassion and his conviction far beyond the classroom and the football field. He represents all that is good about Gaithersburg."
Gaithersburg High School and the Harvill family will host a public celebration of the coach's life on Saturday, March 1 at the Gaithersburg High School Performing Arts Center. The service begins at 3 p.m. on March 1. A program of speakers and presentations will chronicle Coach Harvill's four decades of service to the Gaithersburg community.
Photos|  City of Gaithersburg

Related: